Finding Affordable Senior Housing in Mobile, Alabama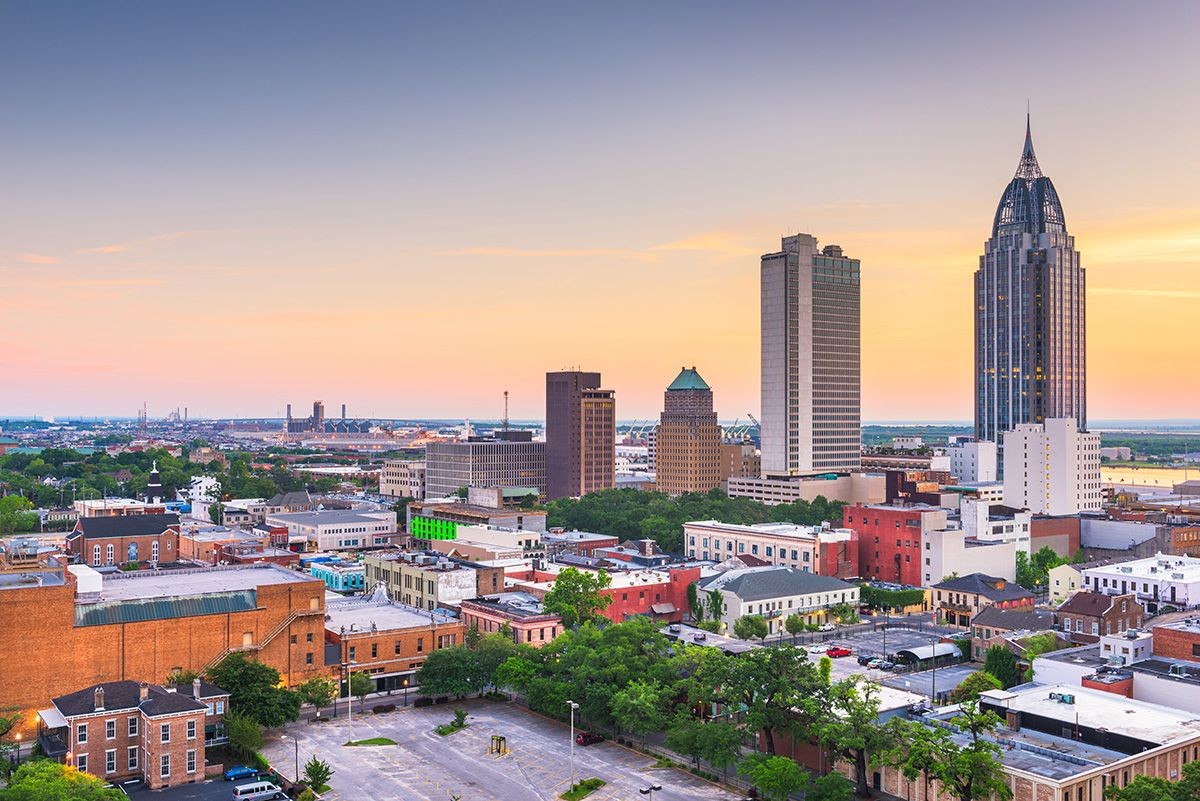 Retirement is usually a term associated with long days of relaxation, time to travel, and down-sizing homes to accommodate a smaller need. However, for those who barely make enough to get by retirement is a fantasy that can't be fully enjoyed. Millions of senior citizens lived on a fixed income. Many scarcely can cover the cost of their monthly bills but are no longer in a position to increase their income because they no longer can perform well in their jobs. Having a limited income with no means to increase that income coupled with increasing health issues puts many elderly residents in a bad position when it comes to securing senior-friendly affordable housing.
However, there are programs that are in place in each of the nations cities and towns that are meant to help seniors and their caregivers find resources to help them get the housing and services that they lack. In addition to Senioridy's online guides, the United Way and local Area Agencies on Aging can also help senior citizens find low income senior communities, where they are offered subsidized rents, close proximity to other seniors, and the required assistance to maintain a healthy lifestyle. One such city that has offers affordable senior living options is Mobile, AL.
Read on to find out more about Mobile low income senior housing and the benefits of retiring in the port city of Alabama. The topics we will cover include:
Why Seniors Choose to Live in Mobile, Alabama?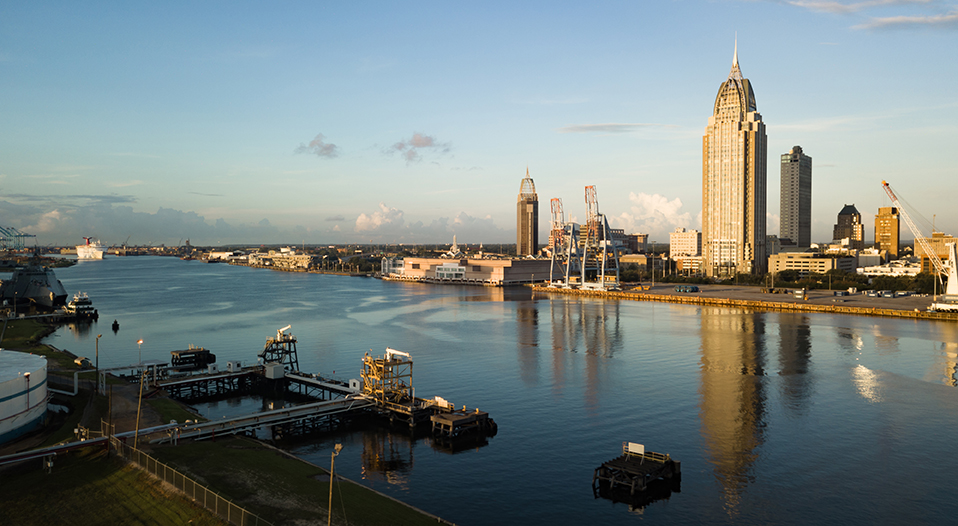 Mobile is Alabama's third-largest city. It's home to over 187,000 residents, with people aged 65 and above making up 16.6% of the population. The seniors here enjoy pleasant weather year-round. The winters are snow-free while the summer heat is usually counteracted, thanks to the cool breezes flowing from the Gulf of Mexico.
There are numerous points of interest for the elderly residents in Mobile, AL. For those who enjoy outdoor venues, the city comprises of beaches, rivers, mountains, and even canyons. Seniors can also plan visits to the USS Alabama Battleship Memorial Park, Mobile Museum of Art, Mobile Opera, and the Mobile Botanical Gardens. These venues are senior-friendly and offer special discounts to elders.
Mobile is a car-dependent city and most locals use their own vehicles to commute. However, seniors who lack the ability to drive independently can benefit from the Wave Transit System, where special discounts are available to senior citizens.
Cost of Living in Mobile, AL
Mobile, Alabama, is known for its affordable cost of living. Compared to other cities in the U.S., the rate is 7% lower than the national average. But when it comes to income and housing expenses, the poverty rate for Mobile is around 22.4%, with one out of every 4.5 residents earning below the poverty line.
It is also estimated that 13.4% of adults above the age of 60 are affected by poverty in Mobile, Alabama. While their Social Security benefits are fully exempted from income taxes, the Alabama senior citizens often struggle with inflation due to limited means of income. Because of this reason, many prefer to live in Mobile, AL, low cost senior housing.
Senior Housing Programs in Mobile, Alabama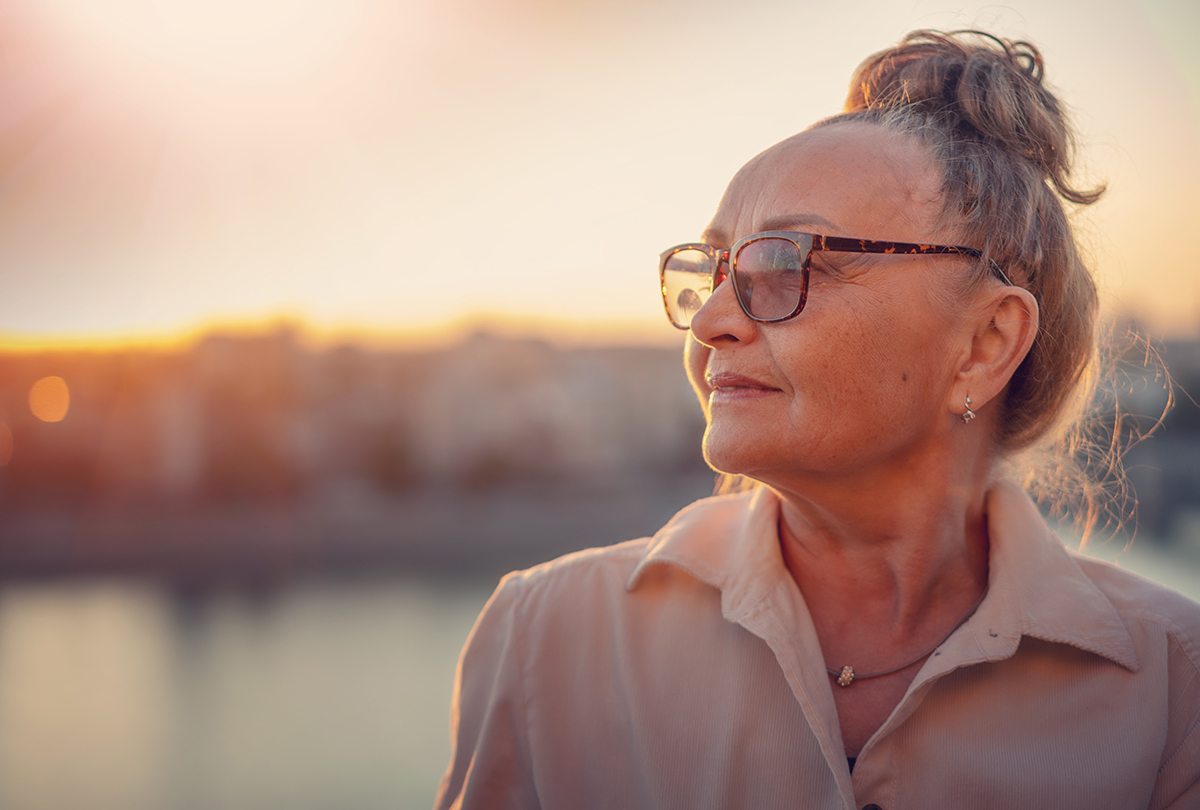 In the past few years, the government and non-profit organizations have recognized the need for affordable housing for seniors in Mobile, Alabama. They have launched several programs to cater to the senior community with safe, affordable, and friendly residential units.
Mobile, Alabama subsidized senior housing is open to every low income resident. The rents are usually based on their income, giving the senior citizens flexibility to stretch their earnings comfortably.
Here is a breakdown of the housing options available:
Mobile Housing Authority (MHA)
The affordable housing program launched by MHA currently consists of over 2,000 units for seniors on a limited income. The housing units are made up of independent apartments, allowing the residents to enjoy their privacy. However, on-site facilities such as maintenance staff, laundry services, and community managers are available to assist residents. Scheduled outings and activities are also organized regularly on the premises to improve the social lifestyle of the members.
The rent for the accommodation provided by MHA is determined based on the tenant's income. However, you can be assured that the rent will not exceed 30% of the adjusted income. Rents at some housing units also include the cost of utilities.
You can visit the official website of Mobile Housing Authority for the application form and more information.
Section 202 Supportive Housing
Section 202 Housing provides elders with independent yet, affordable living solutions. Initiated by the U.S. Department of Housing and Urban Development (HUD), Section 202 is open to every low income household in Mobile, AL, with at least one person above 62 years. The rent for these units is fixed at 30% of the adjusted family income.
Finding affordable senior apartments in Mobile is a straightforward process. Online apartment listings like Senioridy.com help discover affordable rentals for seniors. Once you find an apartment that looks promising, you can contact their managing team directly for an application. You will be required to submit general information such as proof of income, rental history, and criminal records along with your application. Make sure to provide accurate information to make the qualification process seamless.
Housing Choice Voucher Section 8
The Housing Choice Voucher program provides rental support to eligible families. The qualified tenants are given vouchers that cover a significant portion of the rent through this program. The families receiving the voucher cover the remaining rent (usually 30%).
You can contact the MHA to submit applications for the housing choice voucher program. Given the demand, the waitlist for Mobile, Alabama, might be closed. However, check their website regularly for updates. Once the waitlists open, you can submit the application and wait for approval. Alabama residents who receive this voucher have the freedom to choose any participating project.
Low Income Housing Tax Credit (LIHTC)
The LIHTC program provides Mobile low income senior living apartments with rents lower than the market rate. They are open to everyone above 18 who earns less than 60% of the Area Median Income(AMI). However, a specific portion of units is designated exclusively for senior citizens.
The rent for the LIHTC properties is generally established as 30% of the unit's bracketed monthly income for the allotted household size. For example, suppose the income bracket for LIHTC property is set to 50%, and the Area Median Income is $52,000. In this case, the rent will be calculated as:
50% of the Area Median Income = $26,000 (maximum yearly income of the household)
$26,000 / 12 = $2,166 (monthly income)
Base Rent = 30% of $2,166 = $650
To apply, locate the LIHTC unit in your preferred vicinity. Similar to other programs, you will be required to submit documentation to prove your income. Keep in mind that waiting lists are likely to be present due to the high demand of the housing program.
Frequently Asked Questions About Low Income Senior Housing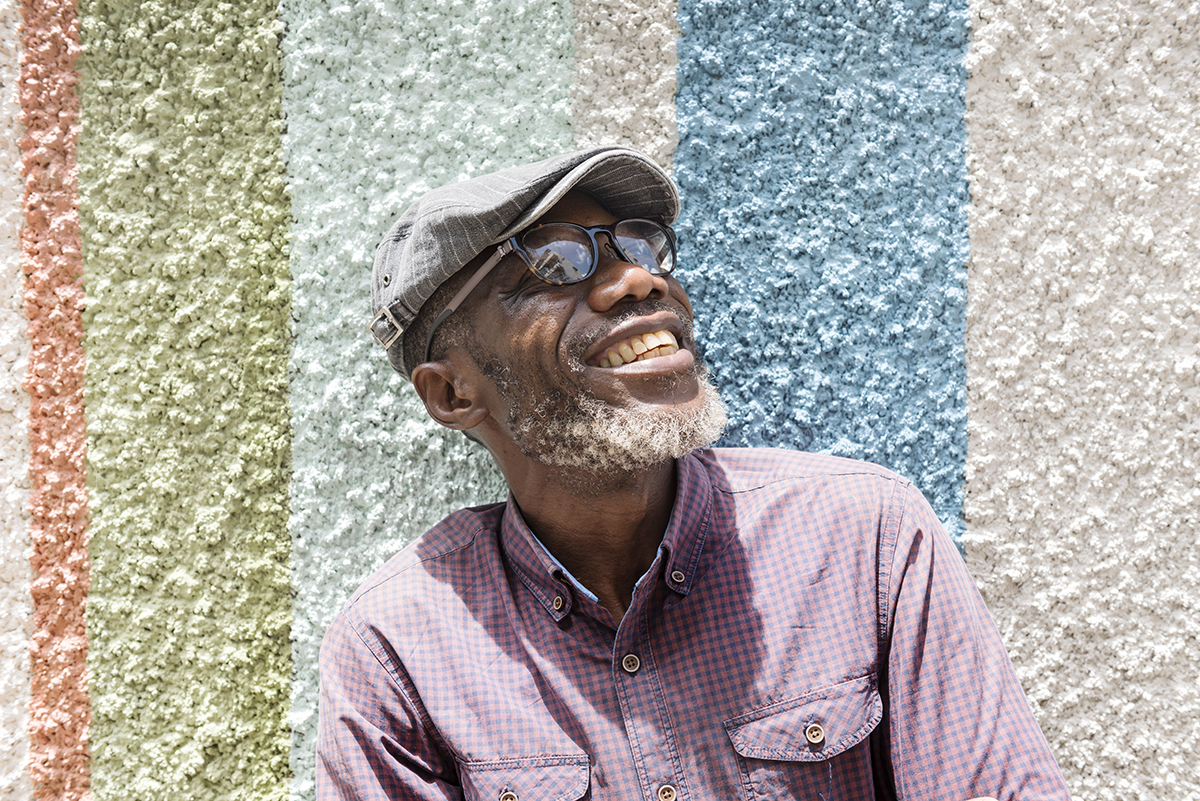 Curious about qualifying for low income senior apartments in Mobile, AL? Here are answers to some common concerns:
Q1. Do I have to be a U.S. citizen to qualify for low income senior housing in Mobile, AL?
The requirements of citizenship differ from one program to another. For example, Section 202 and LIHTC do not require any citizenship documentation for eligibility. However, the applicants for housing choice vouchers are available to U.S. citizens only.
Q2. What are my responsibilities as the tenant while receiving rental assistance?
When receiving rental assistance from any of the above programs, you should always comply with the lease and pay your share of rent on time. You should also keep the unit in good condition and notify the authorities if any income or family composition changes.
Q3. Is rental assistance 'portable' to other states?
Housing choice vouchers are 'portable' and, once received, can be transferred to any other state in the U.S. However, other programs require you to remain in the eligible unit only.
Q4. Will I get kicked out if my income increases?
If your income grows, you will not be asked to be evicted immediately from the housing unit. But most programs will evaluate your eligibility on an annual basis and make decisions accordingly.
Finding Mobile, AL, Low Income Senior Living Near Me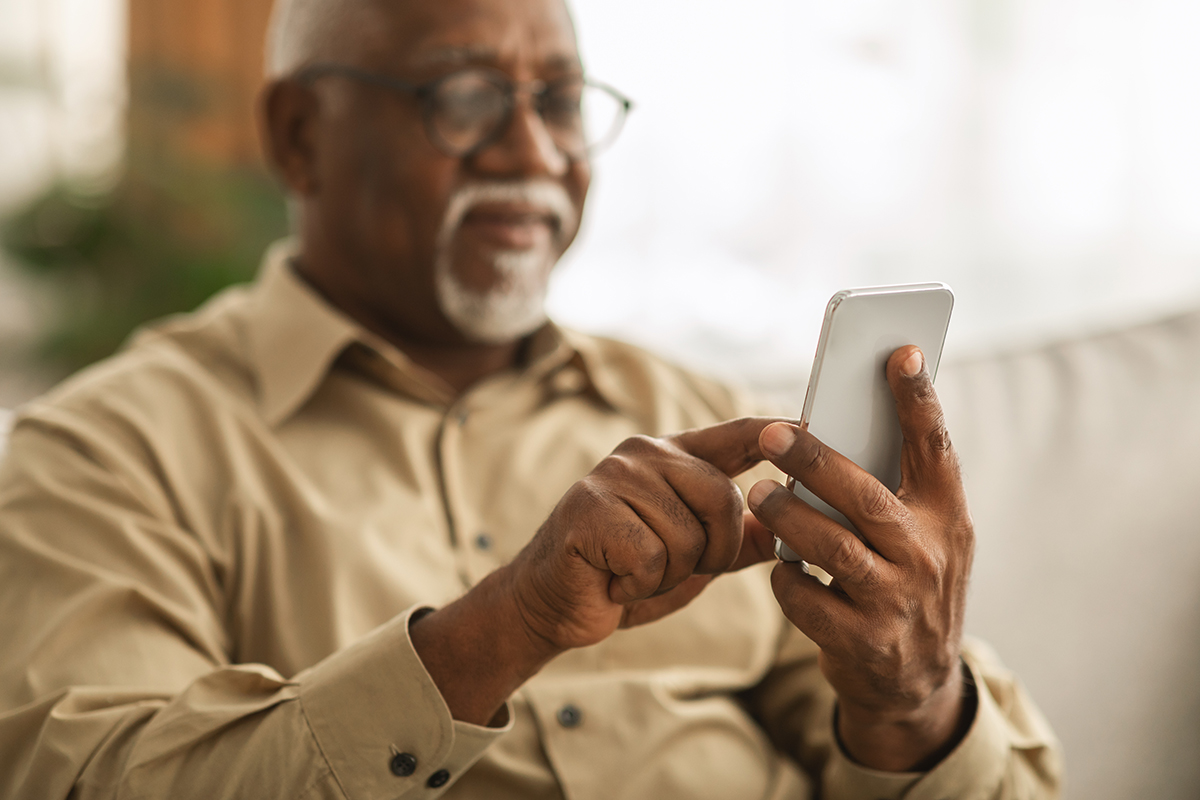 Transitioning to a retired living is a difficult time for the elderly. The loss of routine, lack of financial freedom, and reduced mobility may impact a person's physical and mental wellbeing. An optimal housing arrangement can help make things better by reducing the financial burden, and longing for friendly peers.
By choosing Mobile, AL, low income apartments, senior citizens can lead an active and fulfilled lifestyle - without compromising their budget. They can enjoy privacy along with the companionship of other seniors. Plus, supportive staff can help them with all maintenance and security needs.
Senioridy offers a comprehensive search engine to assist you in locating a senior housing unit in Mobile, Alabama. Our database includes listings of all available apartments along with their details. If you or a loved one is a good candidate for low income housing, feel free to browse our resources and find a suitable property.
By accepting you will be accessing a service provided by a third-party external to https://senioridy.com/