Why Select Assisted Living in Durham, NC?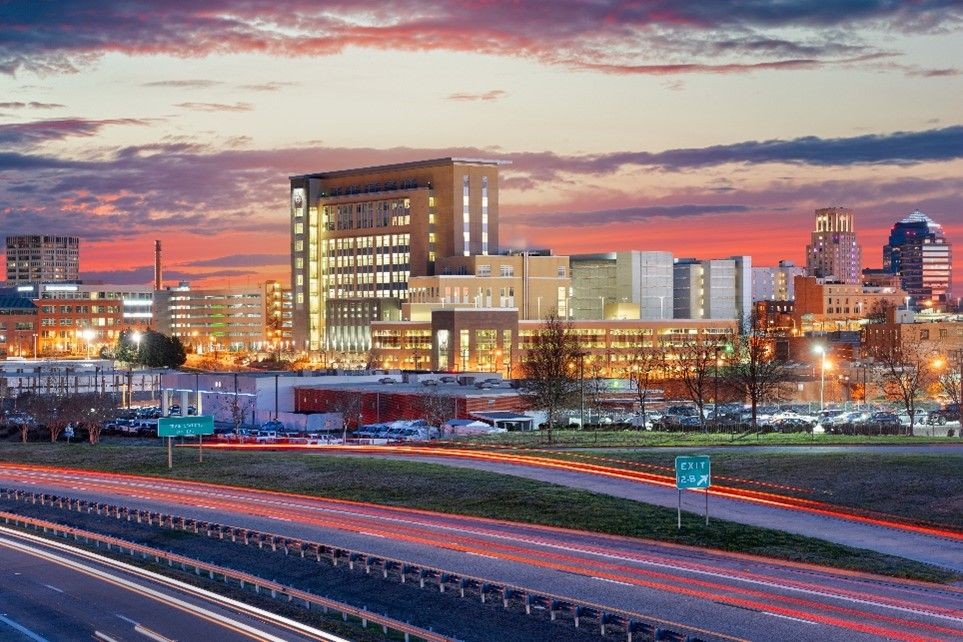 If you are considering assisted living for yourself or a loved one, then there's a city in North Carolina that you should strongly consider – Durham. As part of the famed Research Triangle Region, which is known for its technology companies and scholarly institutions, Durham is home to some of the top hospitals in the nation. By choosing Durham for your assisted living needs, the very best healthcare is always close at hand, should you ever need it.
But besides healthcare, Durham also has everything a senior needs to enjoy life to the fullest. From its low cost of living and pleasant year-round weather to its abundance of senior-friendly attractions and tax benefits, there's no reason why Durham won't be everything you dreamed it could be and more.
Because of these and other factors, Durham's senior population is fast rising. In fact, Durham County is just one of the counties in the state where people aged 60 and over outnumber those aged 0 to 17! Durham is even listed on the AARP Age-Friendly Network. With so much going for seniors in Durham, it's no wonder why so many people choose to retire here.
In this guide from Senioridy, you'll learn everything you need to know about assisted living in Durham, NC.
Assisted Living in Durham, NC: What You Need to Know
Along with being one of North Carolina's most popular places to retire to, Durham has some of the best assisted living facilities in the state. If you're looking for more information about what to expect from assisted living in Durham, NC, then Senioridy is here to help. Just click on the topics below to learn more.
Senior Population and Assisted Living Volume in Durham, NC
According to data from World Population Review, Durham's adult population in 2023 is expected to reach 217,557 of which 32,915 are seniors aged 65 and older. There are approximately 31 assisted living facilities in the Durham area, so there is no shortage of options for those looking to take this next step in their wellness management.
Criteria for Admittance in Assisted Living in North Carolina
Assisted living facilities in North Carolina have admission requirements that new residents need to meet before they can be approved for residency. Along with being at least 65 years old, applicants need to require one or more of the following:
Minimal skilled nursing services
Rehabilitation services
Daily assistance with everyday tasks — eating, bathing, etc.
Medication management
Assisted living in North Carolina is not considered ideal for seniors who require:
Around the clock supervision
Extensive medical care
Memory care
Typical Costs of Assisted Living in Durham, NC
Durham is a very popular city among people of all ages, but it's especially popular among retirees. In fact, the city ranks as North Carolina's representative on Kiplinger's 30 Best Cities to Retire in the U.S. It is perhaps this popularity that makes Durham's assisted living costs slightly higher than the state and national averages, with the city's average monthly cost for assisted living coming in at $4,800 per month.
It is important to remember that the above cost is an average. Most assisted living communities offer a variety of amenities to their residents, and these can affect their total monthly costs. Amenities that can impact the cost of assisted living can include, but are not limited to:
Restaurant-style dining
Pet-friendly accommodations
Private and shared apartments with full kitchens
Housekeeping and linen service
Scheduled transportation
Social, cultural, and recreational activities
Emergency response system
On-call medical staff
It is important to remember that while assisted living may cost a little more in Durham, the city's cost of living is lower than the state and national averages, and this, coupled with the senior-friendly tax laws can help offset the difference for many residents. As a result, it should come as no surprise that there can sometimes be a waiting list to get into some of the best assisted living facilities in Durham.

Benefits of Assisted Living in Durham, NC
When comparing different areas and their assisted living facilities, it's important to consider the benefits each area provides. Durham happens to provide their older residents with several key benefits that can make choosing this city all the easier. These benefits include:
Financial Benefits
In North Carolina, seniors may be eligible for certain programs that can make it easier for them to manage their money and afford assisted living, such as the state's cost-saving voucher program that can help seniors in need to afford their assisted living services. To learn more about the State and County Special Assistance Program, click here. In addition, North Carolina is also state that does not tax Social Security income, so seniors can make the most out of their Social Security benefits.
Senior-Friendly Climate
Durham has four distinct seasons, with summers being mostly hot and humid and winters being chilly, but short. Over the course of the year, the temperature in Durham typically ranges from 32°F to 89°F. It rarely drops below 19°F or rises above 95°F. Durham's moderate climate can be easier on certain health conditions common among seniors, like arthritis and other musculoskeletal issues.
Safety and Security
Assisted living facilities are equipped with advanced safety and security measures that are designed to always keep their residents safe and accounted for. When your loved one reaches the point in their life where they are unable to care for themselves or are prone to wandering, there is nowhere safer for them to be than in assisted living.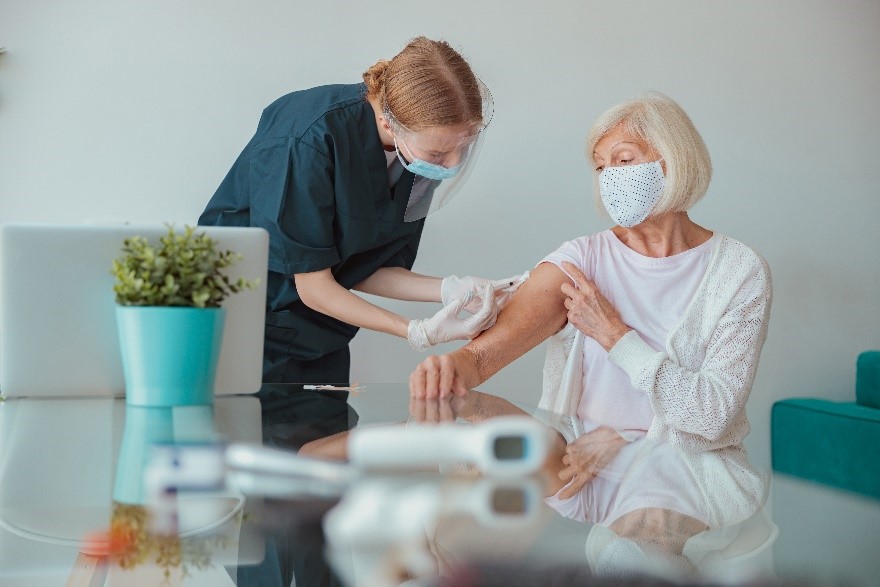 Access to Quality Healthcare
Maintaining the health and well-being of its residents is always the highest priority in any assisted living facility. To accomplish this, assisted living facilities offer their residents easy access to high quality healthcare both on-site and when necessary, at local hospitals. In the Raleigh-Durham area, there are several top-rated hospitals, including Duke University Hospital, UNC Hospitals, Durham Veterans Affairs Medical Center, and others.
Comfortable Living Spaces
In many assisted living facilities in the Durham area, seniors can choose from either furnished or unfurnished apartments. For those that choose unfinished apartments, they typically have the freedom to decorate their spaces with their own belongings to help create more comfortable and familiar setting that feels more like home. This is important because the more comfortable the resident is, the easier it will be for them to adjust to their new environment.
Personalized Care
Assisted living facilities provide a continuum of care that is customized to meet every resident's unique healthcare needs and personal preferences. Assisted living staff are trained to provide every resident with the high-quality care they need to live a healthy and active life.
Hands-On Assistance When Needed
In an assisted living facility, some residents may require more assistance with their daily tasks than others. If you need extra help handling your ADLs like housekeeping, bathing, dressing, hygiene, laundry, or other tasks, then you can rest assured knowing that staff is always available to provide whatever assistance is required.

Social Engagement
Every assisted living community has a complete social activities calendar that is filled with opportunities to help you or your loved one stay as active and engaged as possible. It is always strongly encouraged for residents to participate in these activities because being socially engaged within the community not only helps prevent depression and feelings of isolation but having fun with others greatly improves every resident's quality of life.
Quality Nutrition and Dining Options
Regardless of our age, the food we put in our bodies matters. But as we get older, the quality of the food we need to include in our diet becomes increasingly important. As a result, nutrition is a major priority in assisted living communities. Most provide their residents with a wide range of dining options, including flexible mealtimes, greater meal variety, diet-specific meals, and more.
H2 – Quality of Life in Durham, NC
Durham provides seniors with an outstanding quality of life. The weather, healthcare, and tax benefits are all very nice, but when it comes to providing superior quality in terms of personal satisfaction, few cities can match Durham. Try as you might, you will have a difficult time finding a city that does a better job of providing everything from world-class attractions to one of the country's most exciting culinary scenes.
Some of the must-see attractions in Durham include the Museum of Durham History, the Hayti Heritage Center, the Durham Performing Arts Center, the Museum of Life and Science, and the historic Carolina Theatre. The city is also home to the world's largest and most diverse collection of lemurs outside of their native Madagascar, at the Duke Lemur Center.
Plus, all throughout Durham you'll find art galleries, antique shops, bookstores, and other senior-friendly stops, along with several picturesque parks, such as the Sarah P. Duke Gardens, Eno River State Park, and Little River Regional Park and Natural Area. And the city's food scene is nothing if not thriving and diverse, with several regional specialties that you will only find here.
Durham also offers a good selection of free resources for seniors that can help make their life in assisted living easier, more enjoyable, and more affordable. Below is a list of resources and support programs available to Durham's seniors:
Senior Centers in the Durham Area
Senior centers are valuable resources to older adults because they provide safe and supportive environments where seniors can meet, socialize, and enjoy activities with others their age. These facilities offer a wealth of programs and services that can add value and satisfaction to a senior citizen's life, such as educational seminars, exercise and wellness classes, art classes, and more. In Durham, NC seniors can find these and other services and programs at the Durham Center for Senior Life.
Transportation Services in Durham, NC
Public transportation is important to older adults who are no longer capable or legally able to drive. In Durham, NC transportation is available to seniors aged 65 and over at no cost through the city's GoDurham transit system. Riders must present a valid government-issued ID or GoDurham ID Card when boarding.
GoDurham also offers GoDurham ACCESS, which provides curb-to-curb (or door-to-door upon request) ADA paratransit service for eligible riders to all locations within the city of Durham and to any location outside the city that is three-quarters of a mile of any fixed-route bus route operated by GoDurham.
How to Find Assisted Living Facilities in Durham, NC
Whether you are looking for an assisted living facility for yourself or a loved one, there are a few options available to you that can help you find the right one for your needs in Durham and the surrounding area. One option is to do it the old-fashioned way by looking in the phone book or inquiring about assisted living from your friends and relatives.
Another is to contact a placement agency. Senior placement agencies help seniors find the right assisted living facility for them by working with the senior and their family to find the best possible fit for their needs. These types of services typically charge a referral fee to the Assisted Living community since they are bringing in revenue to that facility, so they don't usually charge seniors or their families. It is important to note that since agents can only get paid by assisted living facilities that they have contracts with, you may not be shown all the assisted living facilities in and around Durham that are available to you.
Another option is to do use an online directory of assisted living facilities in Durham, NC from a site like Senioridy.com. Senioridy's comprehensive assisted living search engine can provide you with the best possible results based on your needs.
By accepting you will be accessing a service provided by a third-party external to https://senioridy.com/