Why Select Assisted Living in Raleigh, NC?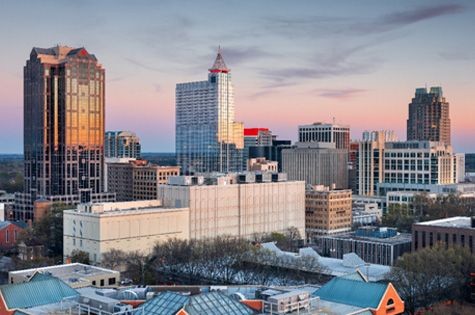 No search for assisted living communities is complete without taking Raleigh, NC into consideration. Raleigh consistently ranks among the best cities in the country to retire to and it's for the very same reasons why it is also an excellent place to make the transition into assisted living.
Centrally located along the eastern coast, Raleigh is the state capital of North Carolina and part of an area that is known as The Research Triangle, which gets its name for the area being home to three major research universities – North Carolina State University, Duke University, and University of North Carolina at Chapel Hill. Spearheaded by these three universities, the area offers the pinnacle of education, research,healthcare, and technical innovation in the country.
For many, the Triangle alone is enough to warrant a move to Raleigh, but it is far from the only reason. Raleigh is also known as the "Smithsonian of the South" due to its outstanding arts, culture, and history. And it has one of the most exciting culinary scenes in the country.
The weather here is also sublime year-round. The climate offers four distinct seasons, but without the extreme high and low temperatures found south and north of the state. In Raleigh, the summers are warm, and the winters are mild, and this makes it ideal for those who love spending time outdoors. And with no shortage of opportunities for enjoying the greener side of life, living in Raleigh is sheer bliss.
If you need more reasons to choose Raleigh for yours or your loved one's assisted living community, then you're in luck because there are many. From its low cost of living and senior-friendly tax benefits to state supported financial assistance programs and some of the best hospitals in the world, Raleigh has everything you're looking for when entering the next phase of your life.
Assisted Living in Raleigh, NC: What You Need to Know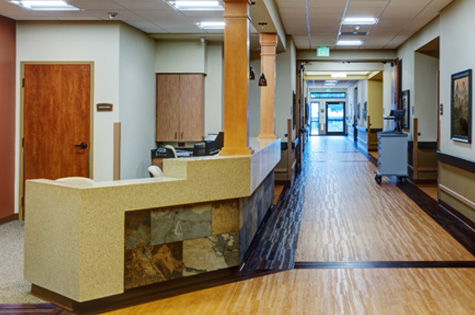 As home to some of the best hospitals in the country, it should be no surprise that Raleigh is also home to some of the best assisted living facilities. If you're lookingto learn more aboutassisted living in Raleigh, NC, then Senioridy is here to help. Just click on the topics below to learn more.
Raleigh's Senior Population and Assisted Living Volume
Assisted Living in North Carolina: Criteria for Admittance
What's the Average Cost of Assisted Living in Raleigh, NC?
Living Your Best Life: The Benefits of Assisted Living in Raleigh, NC
Senior-Friendly Attractions in Raleigh, NC
Senior Centers in the Raleigh Area
Getting Around: Transportation Services in Raleigh, NC
Raleigh's Senior Population and Assisted Living Volume
According to the United States Census, Raleigh's population in 2021 was estimated at 469,124 with 10.8% of those residents being seniors aged 65 and older. Raleigh is a particular favorite place for retirees for many reasons.From its world-class attractionsand pleasant year-round weather to its best-in-class healthcare and attractive tax benefits, Raleigh is regularly ranked as one of the best cities in the US to retire to.
In addition, with a cost-of-livingindex of 95.4, it is more affordable to live in Raleigh than it is in most other major cities. In fact, Raleigh is the only tech hub in the U.S. with a cost of living below the national average. With all the above factors, it should come as no surprise that there can sometimes be a waiting list to get into some of the best assisted living facilities in Raleigh.
Assisted Living in North Carolina: Criteria for Admittance
Before a senior can beapproved for admissioninto an assisted living facility inNorth Carolina, they must be at least 65 years old and require one or more of the following:
Minimal skilled nursing services
Rehabilitation services
Daily assistance with everyday tasks — eating, bathing, etc.
Medication management
Assisted living is not ideal for seniors who require:
Around the clock supervision
Extensive medical care
Memory care
What's the Average Cost of Assisted Living in Raleigh, NC?
In Raleigh, NC the average monthly cost for assisted livingin 2021 was $5,388 per month. This is 25% higher than the state average and 16% higher than the national average. But with the higher cost, one should factor in everything the city has to offer, such as access to top-notch healthcare, excellent senior services, and free public transportation. Plus, the state of North Carolina does not tax Social Security income, so seniors have more of their money to work with.
North Carolina also offers a cost-saving voucher program that can help seniors in need afford assisted living. To learn more about the State and County Special Assistance Program, click here.
It isalso important to remember that the above cost is an average. Most assisted living communities offer a variety of amenities to their residents, and these can affect their total monthly costs. Amenities that can impact the cost of assisted living can include, but are not limited to:
Restaurant-style dining
Private and shared apartments with full kitchens
Housekeeping and linen service
Scheduled transportation
Social, cultural, and recreational activities
Emergency response system
On-call medical staff
Living Your Best Life: The Benefits of Assisted Living in Raleigh, NC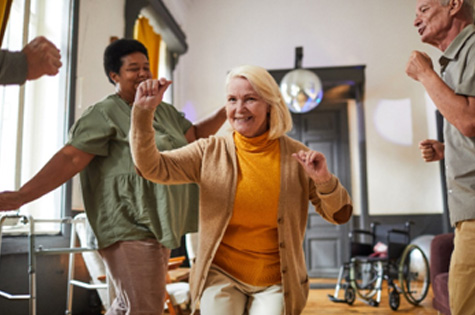 Assisted living facilities in Raleigh, NCprovide their residents with an outstanding quality of life because they can provide personalized levels of care and a host of engaging activities and services that cater to their wants and needs. While each facility is unique in the programs and services it offers, most provide a standard set of services that allow residents to enjoy certain freedoms and experiences, such as:
Safety and Security
Assisted living facilities are equipped with advanced safety and security measures that not only put the minds of family members at ease, but that also reduce the risk of something happening to their residents. When someone reaches the point in their lives where they require help with their ADLs, there is nowhere safer for them to be than in an assisted living facility.
Access to Quality Healthcare
The health and well-being of its residents is always the highest priority in every assisted living facility. As such, assisted living facilities offer their residents easy access to high quality healthcare both on-site and when necessary, at local hospitals and in Raleigh, seniors can be treated at some of the top hospitals in the country. The Raleigh-Durham area is home to Duke University Hospital, the University of North Carolina Hospitals, WakeMed Hospitals, and others.
Comfortable, Home-Like Setting
Assisted living apartments are usually available in both furnished and unfurnished models, so they can accommodate the needs and expectations of all residents. In most facilities, residents can even decorate their new accommodations as they wish, thus allowing them to transform their new living space into comfortable environments that feel more like home. This is an important factor because the more comfortable the resident is, the easier it will be for them to adjust to their new lifestyle.
Personalized Care
Assisted living facilities in Raleigh specialize in providing a continuum of care that is designed to satisfy everyresident's unique health needs and personal preferences. Personalized care can include anything from 24/7 nursing care and medication administration tocomprehensive monitoring for mood and behavioralissues.Assisted living staff are experts atproviding every resident withan optimum environment that is conducive for living a healthy and active life.
Hands-On Assistance with ADLs
In an assisted living facility,every resident has different support needs. Some may be able to live somewhat independently, while others may need extra help with ADLs like housekeeping, transportation, bathing, dressing, hygiene, and laundry. The best assisted living communities employhighly trained, compassionate staffwho provide professional and respectful, hands-on assistance that protects the resident's dignity regardless of how much, or little, support they require.
Social Activities
Every assisted living facility offers a calendar filled with social activities that can help your loved one stay as active and engaged as possible despite any potential limitations they might have. From dance classes, book clubs, and pottery to gardening and group trips, every facility's list of activities is unique. The most important thing is to participate in these activities because being social within the community helps prevent depression and feelings of isolation and greatly improves every resident's quality of life.
Quality Nutrition and Dining Options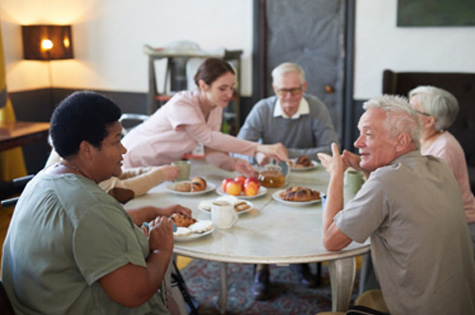 Assisted living facilitiesin Raleigh take the dietary needs of their residents very seriously. After all, as we age, what we eat matters and good health starts with eating a diet consisting of high-quality foods with all the vitamins and minerals older adults need. Most facilitiesprovide their residents with a wide range of dining options, including flexible mealtimes, greater meal variety, diet-specific meals, and more.
Senior-Friendly Attractions in Raleigh, NC
Raleigh is said to be a city where eclectic meets traditional and historic meets modern. And this is evident in everything the city has to offer.
Raleigh's museums are not only free for seniors, but they can have something for everyone. Whether you're an art lover or a history buff, or you want to visit a museum with your grandchildren, then you'll find exactly what you're looking for in Raleigh. Some of the most recognized museums in the city include the North Carolina Museum of Art, which is home to the largest museum art park in the U.S., The Contemporary Art Museum (CAM), the North Carolina Museum of Natural Sciences, and the North Carolina Museum of History. And taking the grandkids to the Marbles Kid Museum is always fun for everyone involved.
Other noteworthy attractions in Raleigh include, but are not limited to:
If enjoying the outdoors is something that you love doing, then you'll find Raleigh to be a treat. The 44-kilometer Neuse River Greenway Trail offers a beautiful course that takes you past wetlands and several historical sites. Raleigh is also home toWilliam B. Umstead State Park, Pullen Park,and the Robertson Millpond Preserve, which is the only bald cypress blackwater swamp in the area.
Senior Centers in the Raleigh Area
Raleigh offers seniors looking for a place to meet, socialize, and enjoy activities a variety of multipurpose senior centers to choose from. These locations offer a wealth of educational seminars, exercise and wellness classes, art classes, and more, and include:
Getting Around: Transportation Services in Raleigh, NC
For seniors in assisted living, having easy access to affordable public transportation is often a must. In Raleigh, public transportation is provided by GoRaleigh, which also offers GoRaleigh Access, the city's ADA paratransit service. In addition to providing thorough route coverage in and around Raleigh, GoRaleigh also has transit partners, GoDurham, GoTriangle, GoCary, and Chapel Hill Transit, so reaching these cities is easy with convenient transfers.
Seniors living in Raleigh can obtain a free GoRaleigh ID card which will allow them to take advantage of free transportation. To obtain a GoRaleigh ID Card, complete the GoRaleigh ID Card Application and print out (or obtain at the location where you get your ID photo). The completed application needs to be taken downtown to GoRaleigh Station at 214 S. Blount Street, Raleigh.
How to Find Assisted Living Facilities in Raleigh, NC
Whether you are looking for an assisted living facility for yourself or a loved one, there are a few options available to you that can help you find the right one for your needs in Raleigh and the surrounding area. One option is todo it the old-fashioned way by looking in the phone book or inquiring about assisted living from your friends and relatives.
Another is to contact a placement agency. Senior placement agencies help seniors find the right assisted living facility for them by working with the senior and their family to find the best possible fit for their needs. These types of services typically charge a referral fee to the Assisted Living community since they are bringing in revenue to that facility, so they don't usually charge seniors or their families. It is important to note that since agents can only get paid by assisted living facilities that they have contracts with, you may not be shown all the assisted living facilities in the Raleigh area that are available to you.
Another option is to do use an online directory of assisted living facilities in Raleigh from a site like Senioridy.com. Senioridy's search tools are comprehensive, so they can provide you with the best possible results. Just follow these steps:
Go to Find Senior Living > Assisted Living by clicking here
On the left Search Filters and in the Located Near field type in "Raleigh"
Adjust the slider to 60 mi
Click the arrow next to the field
Copy the very long URL, this is the link you will use
Once you do this simple search, you will be presented with many top-rated facilities to compare.
By accepting you will be accessing a service provided by a third-party external to https://senioridy.com/