Independent Living for Seniors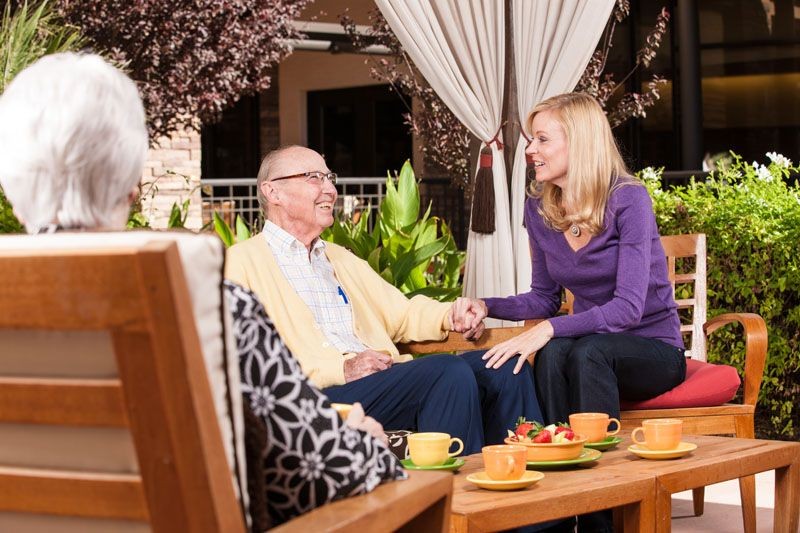 When it comes to retirement planning, one of the biggest and most important decisions you need to make will be your living arrangements. Many assume that they only need to think of moving if they have medical needs but Independent senior living is an attractive option that allows seniors to retain their independence while experiencing the advantages of living in a community.
Living options for seniors have transformed significantly over time. In the past, people only had the choice of nursing homes and assisted living facilities when they could no longer care for themselves. However, nowadays, Independent senior living communities have become a popular housing option for older adults. The seniors in today's time have different behaviors from those in different generations. Many value their independence and want to continue living to their fullest but might need some extra help with certain tasks.
In this topic we are going to cover information about what Independent Senior Living is and what services it provides. We are going to go over the following sections of information. If you are looking for specific information please feel to use the links below to skip to that section.
Why Consider Independent Senior Living?
The idea of moving out of home and living in a new place can be daunting for many seniors, but over time, many have come to realize the benefits of being part of a community. Independent living is designed for older adults aged 55 and up and incorporates features, like easy to turn door handles and bath knobs, that are meant to make life easier for the aging adult.
Each community has its own unique set of amenities, services, and activities for tenants. However, the general idea is to allow seniors to stay independent while being able to interact with others and getting assistance with tasks and maintenance. As the term implies, Independent senior living allows people to maintain active and healthy lifestyles in a secure and sociable place.
This may be the first time you are hearing about independent living. In that case, you may also know it as a retirement community or home, senior living apartment, senior co-housing, or active adult community. Over the years, facilities have evolved, so options are now more flexible to ensure you find the best living arrangements for your daily lifestyle.
What Are Active Senior Living Communities?
Active senior living communities bring together seniors who have similar likes, lifestyles, and interests. You can think of it as a large compound where every senior rents or owns a home, which can be an apartment, condo, villa, or townhome. This gives them the privacy and freedom to enjoy a senior lifestyle where they can live independently and make choices for themselves.
One of the major benefits of senior communities is that they offer amenities and services for added convenience and ease for the residents. These amenities and services give seniors the chance to socialize with like-minded people and stay active with their lifestyles while eliminating the hassles of managing a home.
For anyone interested in moving to an active senior community, it helps to understand the difference between the two types:
Age-Targeted
Age-targeted communities are open to all ages. While they are primarily targeted to older adults looking for independent, low-maintenance housing arrangements, there is no age restriction for those who want to live in the community. This type is particularly attractive for seniors who want to have their kids and grandkids visit for some time, so they do not feel like they are completely isolated from their families.
Age-Restricted
Age-restricted communities, on the other hand, are restricted to people that are age 55 and up, in some communities, and age 62 and up in others. The Fair Housing Act states that at least 80% of the units must have at least one person from the said age bracket. Younger people can also visit, so if you want your kids or grandkids to come by, they are allowed to do so. However, the main difference is that the time is much more restricted, so they can only stay for a certain period.
Who Can Live at Senior Independent Living Apartments?
Senior independent living apartments are a great option for seniors who are in relatively good health and want to stay independent but do not want to deal with the hassles of owning a home. If you are debating whether this arrangement is suitable for you, try asking yourself the following questions to determine if you are a good candidate:
Are you in relatively good health?
Are you the type to enjoy living in a community with others?
Do you need help with just one or two activities of daily living (ADLs) and maintenance tasks?
Are you looking for a hassle-free living arrangement?
Do you feel a lack of social connections from living alone?
Do you want convenient access to amenities to support your lifestyle?
Are you having a hard time staying active due to cost and effort?
Are you looking for the security that comes with having someone to assist you in case of emergencies?
If you answered yes to any of these questions, then independent living will likely appeal to you more than you might realize! The common worry for those moving into a senior community is that they lose their independence during the transition. However, what makes independent living appealing to many is the idea that they can still practice their active lifestyle while having the peace of mind that someone will be there to help them if they need it.
Types of Independent Living Facilities
Before you start thinking about possible retirement living, it will help to understand different options for Senior housing independent living. This will be important in deciding what type of arrangement will be most suitable for your needs.
Senior Apartments
Senior apartments are essentially like your regular apartment complexes, where you live in a unit and share common areas with other people. Most of their shared amenities and activities are similar to those in housing retirement communities, but seniors still get to enjoy independence from having their own unit with bathrooms and kitchens.
In most cases, senior apartments have lower rental costs than other housing properties, and maintenance will usually already be part of these fees. If you want to have your own place but prefer to leave the maintenance work to others, a senior apartment will likely be a suitable setup.
Housing Units
Some independent living communities consist of separate housing units, which may be townhouses, duplexes, cottages, condos, or others. Seniors can opt to rent or purchase a property based on their financial capability and retirement plans. The housing options are usually more compact and easier to navigate to provide convenience to people living in the community.
Aside from opportunities to socialize with others, these living communities also provide assistance with daily chores like housekeeping and cleaning, as well as various amenities to encourage activities.
Subsidized Housing
Subsidized Senior Housing is also known as Affordable Senior Housing. Affordable independent living for seniors is for those seniors with low incomes so that they can get subsidized senior housing, as provided by the Department of Housing and Urban Development (HUD)..
In order to learn more about low income senior subsidized apartments please see our guide for Low Income Senior Housing.
Continuing Care Retirement Communities (CCRCs)
CCRCs are ideal for adults who are generally healthy but want the assurance that they get the care they need if problems arise as they age. These communities offer a continuum of care options ranging from independent living to nursing home care. This way, seniors can easily switch to the appropriate facility types based on their health.
For example, if you start needing more personal and frequent assistance with daily activities, you will easily be able to move from independent living to assisted living within the same community. Having this option grants you security, knowing that you will have your needs taken care of at all times.
Typical Features of Independent Senior Apartments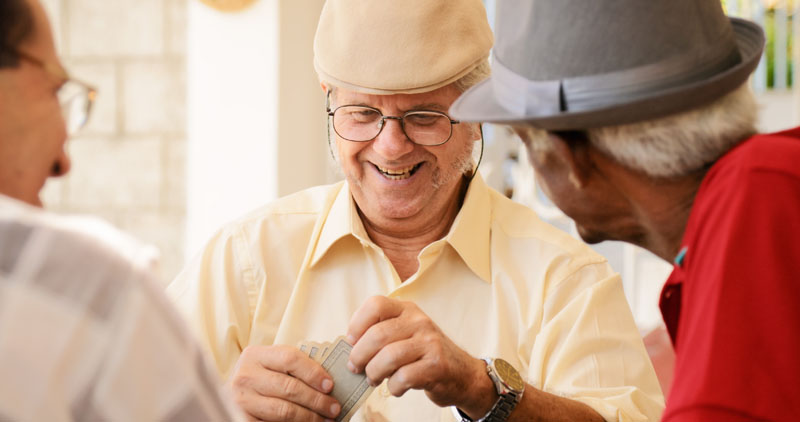 Now that you better understand how Senior independent living works, you might want to learn more about the features of these housing arrangements.
Independent Community Features
Independent living communities provide similar services and amenities as assisted living facilities, except for the personal care and assistance. Since these are targeted for older adults who are generally healthy and active, they do not usually need round-the-clock and personal assistance as much.
Specific features and services may vary for each community, but you can expect them all to be geared towards a hassle-free and sociable lifestyle. Some common features include:
Housekeeping and laundry
Nutritious meal plans
Transportation
Home maintenance and repairs
Social activities and gatherings
Fitness center
Clinics and pharmacies
Library
Pools and spas
Beauty salons
Movie theaters
Senior Apartment Features
Within each of the independent senior living apartments you can find beautiful details, thoughtfulness in designs that are geared toward an aging person, and safety features to help keep residents safe and secure.
While they might be smaller than a recently sold family home, senior apartments are nonetheless packed with many exciting features. If you think senior apartments can be suitable for your lifestyle, you can expect to find things like:
Non-slip flooring
Walk-in closets
Sinks and countertops suitable for a wheelchair
Walk-in showers
Full kitchens
Beautiful living spaces
Typically 1 – 3 bedrooms
Washer and Dryer hookups
Built-in cable
Balconies
All appliances
All paid utilities
Senior Services at Independent Living Communities
Independent living communities can be found with gourmet dining, lively cafes and bistros, and will even have movies and community parties. But you won't usually find much help with personal care like showering or dressing.
Independent and assisted living communities mainly differ with the level of assistance they provide to members. Independent communities have services related to daily chores like cleaning, housekeeping, transportation, and meals, but not too much on personal or one-on-one care. In most cases, seniors who live in these places and need additional medical assistance can outsource third-party healthcare services.
Typical Costs of Independent Senior Living Communities
Independent living expenses vary significantly based on many factors like the community you choose, the service you need, and your location. Pricing can be highly different for each place, but generally, facilities may charge an average rental of $1,500 to $6,000 per month. As of 2018, the median cost was at about $2,552, which was more than $1,000 less than the average price for assisted living facilities.
Naturally, costs will be higher if you stay in a larger community that offers more amenities or you need additional services. However, you can expect rates to be lower in Independent senior living communities than those of assisted living or skilled nursing facilities since you do not need extensive care services.
Some senior communities offer homes for sale. If you decide to purchase a home in a 55+ community, the process works similarly to buying any home, where you must first secure a mortgage. Some places may also charge monthly or annual fees for maintenance and amenities, so it is important to clarify these costs right from the beginning.
How Can I Find Independent Senior Living Near Me?
While there are quite a few good search sites available, the absolute best tool to find Independent living near you is to look right here on Senioridy's search platform. You can use our map-based search to locate an Independent Living Facility near you or you can visit our listing page and filter out the facilities that best fit your needs. Remember, on Senioridy you can compare, save, and share your selections with those other decision makers in your family so that everyone agrees on the selection that has been made. Then, just reach out directly to that independent living facility by tapping the phone number or by sending them an inquiry. All calls and inquiries go straight to that assisted living facility with no cost to you for reaching out.
Explore the Independent Living Facilities list on Senioridy >
By accepting you will be accessing a service provided by a third-party external to https://senioridy.com/