Finding Affordable Senior Apartments in New York City, NY
Crowded, Uncomfortable Weather, and Insanely Expensive!
These are just some adjectives used to describe life for seniors in New York City. And for most parts, they are accurate. But despite the challenges, the Big Apple is increasingly becoming popular with baby boomers. In fact, census.gov reports that approximately 15% of New York City residents are 65 and above.
After all, where else in the U.S. can senior citizens conveniently walk anywhere they want to, get a taxi right from their front door, have access to the best healthcare facilities, and enjoy world-class cultural amenities?
The city may appear like a concrete jungle to many migrants. Plus, the cost of living here is very high, and finding an affordable home may seem almost impossible.
Fortunately, NYC has various low-income senior housing community initiatives for the elderly. These programs provide rental help to seniors on fixed incomes, allowing them to live comfortably.
In this guide, let's explore the topic further and help you find affordable senior apartments in New York City. We will also discuss strategies to make the lifestyle comfortable and budget-friendly.
How To Manage Expenses In New York City?
How Does New York City, NY, Low Income Senior Housing Programs Work?
How to Qualify for Low Income Senior Apartments in NYC?
Public Housing by NYC Housing Authority
New York City Section 202 Senior Housing Program
Section 8 Voucher Program for NYC Seniors
Low Income Housing Tax Credit Program for the Elderly
How to Find an Affordable Senior Apartment in NYC?
How Can Seniors Manage Expenses In New York City?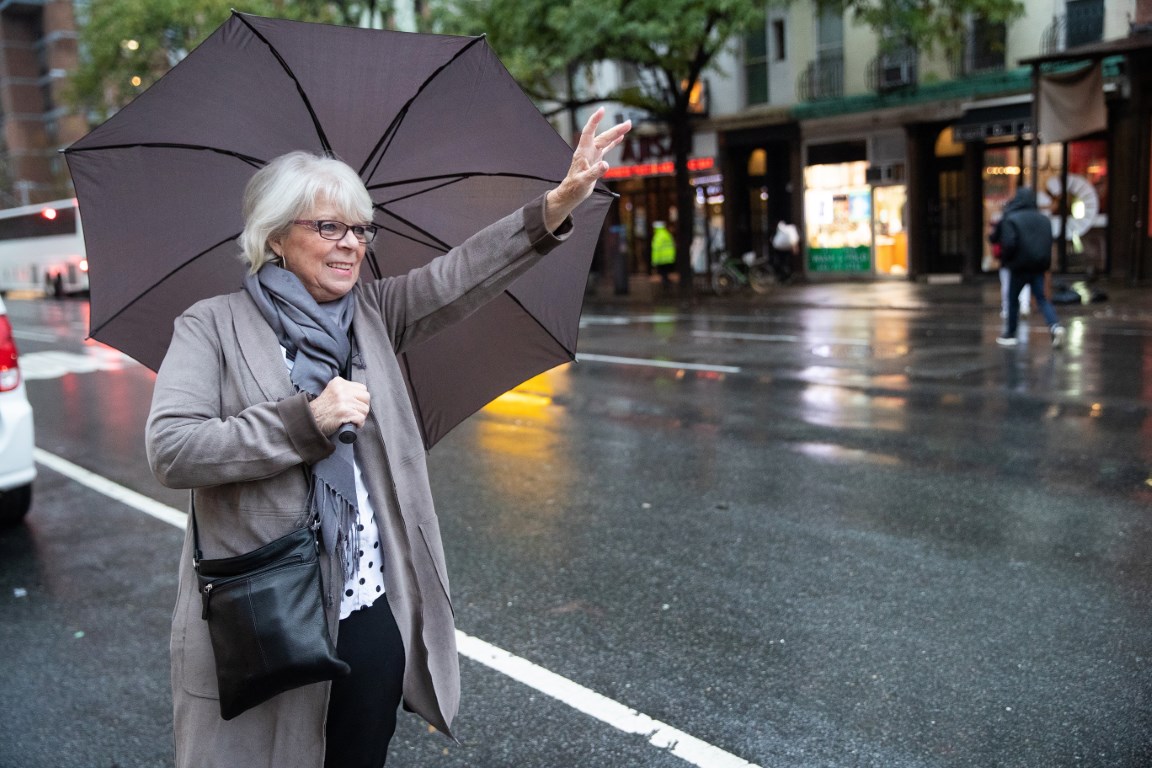 There is no denying the fact that NYC is one of the most expensive cities in the world. Specifically, real estate prices are booming due to its economic stability and the largest job market in many industries.
According to a report by the Economic Policy Institute, a single person will need around $4,277 a month for necessities like housing, transport, healthcare, and food. Of course, this can be problematic for senior citizens relying on a fixed income.
However, multiple initiatives have been introduced by the federal government to stretch seniors' income in the city. Some of these include:
Grocery vouchers through Supplemental Nutrition Assistance Program (SNAP);
Utility benefits with the Home Energy Assistance Program (HEAP);
Reduced fares on public transportation through the Metropolitan Transportation Authority (MTA)
Reduction in property taxes
Exemption from tax on Social Security income
And rental assistance with New York City subsidized senior housing programs.
How Does New York City, NY, Low Income Senior Housing Programs Work?
Housing-related expenses are by far one of the most predominant in a person's budget. Especially in NYC, where rent is about 82% of the average American's salary - housing can take up a major portion of the senior citizen's income.
This is where affordable senior housing programs come into play. The initiative allows eligible seniors to receive rental subsidies for a safe and comfortable unit.
Eligible applicants of New York City housing programs are generally required to pay no more than 40% of their overall income towards rent. The authorities cover the remaining portion on behalf of the owners.
How to Qualify for Low Income Senior Apartments in NYC?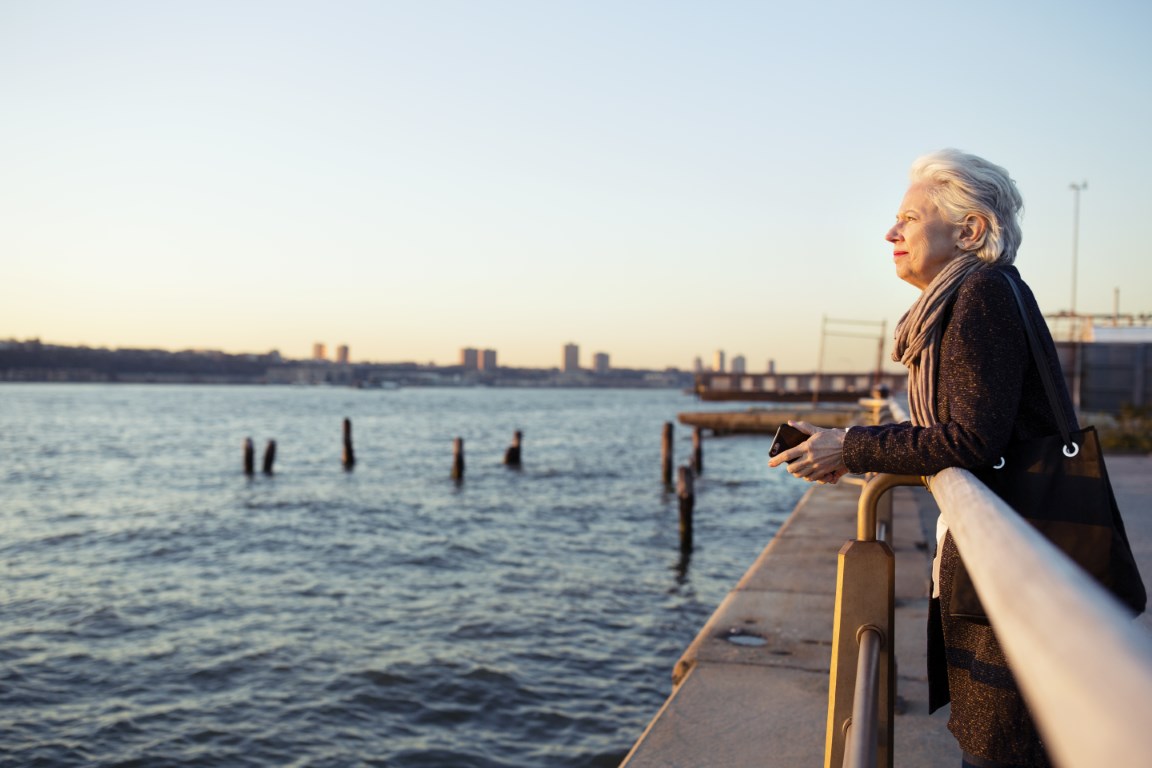 While there are different affordable housing programs in NYC, the guidelines for each remain almost the same. To begin with, every low cost housing program has an income limit according to the specific state's guideline.
For New York City, NY, the 2022 AMI is $93,400 for a 1-person family (100% AMI). This is considered a moderate income in the city, and anything below this percent of AMI will classify as low income, very low income, or extremely low income.
Apart from income eligibility, applicants should submit the following papers to verify their age and other credentials. Please note that the documents of every member planning to live in the subsidized senior housing unit will be required. The income of all working household members will also be counted towards eligibility.
I.D. Card
Social Security Card
Bank Statements
Prior Rental History
Criminal Records
Credit Score
Now, let's give you an overview of the different housing programs available in New York City.
Public Housing by NYC Housing Authority
The NYCHA provides comfortable accommodation units to the residents of New York through their public housing program. The program is open to all low and moderate income residents who can choose any of the available units within the five boroughs of NYC.
To apply, you must submit a complete application form certifying your income and household composition. Once the authorities receive the application, you will be allotted space on the waiting list according to the urgency of your current living status. An interview will be conducted upon vacancy, after which an apartment will be dedicated to you and your family.
When submitting an application, make sure to review the information carefully. Failure to provide accurate data or income ineligibility can result in denied admission.
Read our Guide to Qualifying for Low Income Senior Housing for tips to improve your eligibility chances.
New York City Section 202 Senior Housing Program
The Section 202 Senior Housing Program was launched by the U.S. Department of Housing and Urban Development (HUD). It is exclusive for seniors with a very low income. However, adult family members such as spouses and children can live with them. But their income will be accounted towards the eligibility criteria.
To find New York City, NY low income apartments, senior citizens can use the convenient Senioridy property search page to locate available units. You can contact the authorities directly to schedule an appointment. Similar to other housing programs, your information will be verified for eligibility through several methods.
Qualified individuals can move in once they complete the necessary procedure.
Section 8 Voucher Program for NYC Seniors
Section 8 or the Housing Choice Voucher Program is authorized by the NYCHA. Through this program, the eligible families are offered a voucher that pays a portion of their rent. They can choose any housing unit in NYC that will accept the voucher.
To apply, visit the website of NYCHA. Their waiting lists are opened on a periodic basis, and applications will only be accepted when there is availability.
The vouchers are not limited to senior citizens; any family who falls under the income limits can also apply. You can find the updated income limits for Section 8 here.
Low Income Housing Tax Credit Program for the Elderly
The Low Income Housing Tax Credit (LIHTC) program for NYC is one of the most widespread programs in the U.S. Unlike the Section 8 Voucher program; its availability is more reliable. While it is not exclusive to senior citizens, there are some units in NYC that are designated exclusively for elders.
Visit the LIHTC property listing to find a suitable apartment in NYC. Once you find an apartment of your liking, simply contact the manager to submit an application. You will be allowed to move in if you are qualified.
The only difference between LIHTC and other programs for NYC low income senior living apartments is the rent. LIHTC will determine the rent according to the AMI attached to the specific area rather than the income of the applicant.
How to Find an Affordable Senior Apartment in NYC?
There are several ways to find a New York City low cost senior housing unit. For starters, you can do a Google search for 'NYC low income senior living near me' and find many different apartments in the area of your choice. However, sourcing through them can be time-consuming.
Another way is to contact a realtor and take their assistance in helping you find an affordable apartment. But do note that a real estate agent will take a fee for their service that may not accommodate every budget.
The best way to quickly locate affordable apartments in NYC is through the Senioridy search portal. With the help of our database, you can easily narrow down apartments in New York City according to their specifications and zip codes. Application tips are also provided to help speed up the process.
Initially, navigating the "Big Apple" and the housing criteria may seem difficult. But once you settle in, you will find it better than anywhere else in the world. Good luck!
By accepting you will be accessing a service provided by a third-party external to https://senioridy.com/