Why Select Assisted Living in Columbus, GA?
Columbus is a jewel in the crown of the state of Georgia. One of the state's largest cities, Columbus is conveniently close to the Alabama cities of Auburn and Opelika, which together form the Columbus-Auburn-Opelika Combined Statistical Area, and it's just 100 miles from Atlanta.
Columbus is a great city to consider if you are looking for assisted living facilities in the state for several reasons. Along with its beautiful location on the banks of the Chattahoochee Riverin the heart of the Chattahoochee Valley, Columbus enjoys a wonderfully mild climate, a low cost of living, and plenty of opportunities for seniors to enjoy their surroundings.
Home to Fort Benning, the United States Army's Maneuver Center of Excellence, Columbus has a high percentage of veterans in its senior population because many who were stationed here love the city so much that they choose to remain here.Adding to Columbus' allure are itsrich cultural heritage, its wealth of senior-friendly activities, its quality healthcare, and its state-of-the-art public transit system. As a result, it should really come as no surprise that assisted living communities in Columbus are very much in demand among seniors looking to enter this next phase of their life.
Moving into assisted living is never an easy decision to make, but the facilities in Columbus have everything you need to enter this next phase of your life with comfort and ease. And once you get the assistance you need, you won't believe how much better your life will be. If you want to learn more about assisted living inColumbus, GA, then this guide from Senioridy will help.
Assisted Living in Columbus, GA: What You Need to Know
Senioridy has all the information you're looking for if you're wanting to learn more about what to expect when living in an assisted living facility in Columbus, GA. Just click on the topics below to learn more about assisted living in Columbus.
Senior Population and Assisted Living Volume in Columbus, GA
Typical Costs of Assisted Living in Columbus, GA
Criteria for Admittance in Assisted Living in Georgia
Benefits of Assisted Living in Columbus, GA
Quality of Life in Columbus, GA
Senior Centers in the Columbus Area
Public Transportation Services in Columbus, GA
Senior Population and Assisted Living Volume in Columbus, GA
With approximately 212,034 residents, Columbus is currently the second-most populated city in Georgia. Seniors aged 65 and over account for 13.4% of its adult population. One reason why so many seniors callColumbus home is that a sizable portion of the older generation is made up of veterans, many of whom served at Fort Benning. Also adding to the city's allure is its humid subtropical climate, which produces reliably hot summers and brief, mild winters.
Seniors also appreciate the city's low cost of living because it allows them greater opportunities to get more value out of their limited incomes. Compared to the national average of 100%, Columbus' cost of living comes in at just 76.4, which is also considerably lower than the state average of 94.5. In Columbus, everything from groceries to utilities tend to be cheaper.
And with more than 25 assisted living communities to choose from in the Columbus area, there's no shortage of options available for those interested in moving into one of the city's assisted living communities.
Typical Costs of Assisted Living in Columbus, GA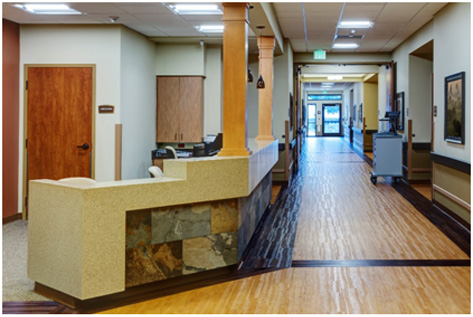 According to Genworth's 2021 Cost of Care Survey, the average assisted living facility in Columbus, GA costs $4,223per month. This is more than $3,000 less per month compared to the city's nursing home facilities, but it's still slightly higher than the national average for assisted living.The city's low cost of living helps when it comes to seniors affording their assisted living costs. There is also financial help available for those who need it.
Georgia's Medicare does not cover assisted living costs, but the state's Medicaid program will provide some financial assistance for low-income and medically needy seniors through its Community Care Services Program (CCSP). In Georgia, Medicaid funds more than 70% of assisted living stays. To learn more about the CCSP or to apply, visit the Georgia Medicaid website or any local Department of Family and Children's Services office. Other resources that may be able to help you afford assisted living can include:
Veterans Benefits
Life Insurance Policy
Long-Term Care Insurance
Reverse Mortgage
It is always important to remember that most assisted living communities offer a range of amenities to their residents, and these can affect their costs. The most common features that can affect the total cost of assisted living can include:
Restaurant-style dining
Private and shared apartments with full kitchens
Housekeeping and linen service
Scheduled transportation
Social, cultural, and recreational activities
Emergency response system
On-call medical staff
Most facilities also typically feature large social rooms for attending community activities, full-featured fitness centers, libraries, media rooms, and other resources for seniors to help make their new lifestyle as easy and enjoyable as possible.Due to the city's low cost of living and its appeal to older adults, it should come as no surprise that there can sometimes be a waiting list to get into some of the best assisted living facilities in Columbus.
Criteria for Admittancein Assisted Living in Georgia
In Georgia, assisted living facilities are regulated by the Department of Community Health. This agency licenses and inspects assisted living facilities throughout the stateto help ensure that they comply with state rules and regulations.
While Georgia is a state that does not have any pre-set admittance requirements for individuals looking to become an assisted living resident, if you are planning on applying for financial assistance through Medicaid, then there will be certain requirements that must be met to qualify. Medicaid requires that a senior must:
Have a physical or mental impairment that makes it impossible for them to care for themselves. The impairment must be diagnosed and documented by a doctor.
Have a monthly income that meets the Medicaid eligibility threshold.
Have less than $2,000 in assets, excluding their home if their home is worth less than $572,000 (as of 2018).
Benefits of Assisted Living in Columbus, GA
Assisted living facilities provide their residents with a safe living space, a better overall quality of life, access to excellent healthcare, and greater personal satisfaction. The programs and services offered in these facilities can vary, most provide a standard set of services that allow their residents to enjoy certain freedoms and experiences, such as:
A Personalized Level of Care
An assisted living facility can be home to residents with a wide range of different needs. This is why they are specially designed to provide a continuum of care that is determined by each resident's own healthcare needs and personal preferences. Whether you need general help with your ADLsor require ongoing monitoring and management of certainmood and behavioralissues, your facility and its staff will be capable of providing the skilled care you need.
Assistance with Daily Living Tasks
Much like their health and wellness needs, each resident in an assisted living facility can require a different level of assistance. Where some may simply need assistance performing certain daily living tasks (ADLs) like housekeeping, laundry, and bathing, others may require more or less hands-on help. One of the best things about moving into assisted living is that you can have peace of mind knowing that whatever level of assistance you or your loved one requires, it will be provided with the utmost care and dignity.
Safety and Security
Two of the most common reasons why seniors move into assisted living are because they are starting to experience memory issues or they have become prone to wandering. This is where living in this type of community is so beneficial because there is nowhere safer for them to be than in assisted living. These facilities are equipped with advanced safety and security measures that protect their residents and provide valuable peace of mind to their family members.
Quality Nutrition and Flexible Dining Options
Assisted living residents enjoy delicious meals that are prepared by skilled chefs using the freshest of ingredients. Meals can even be altered to meet just about any special dietary need or restriction to ensure that every resident eats a diet that best meets their health and wellness needs. Most assisted living facilities also offer an array of dining options, such as flexible mealtimes, outstanding meal variety, and more.
Access to Quality Healthcare
While most of Columbus' assisted living facilities are equipped to provide excellent health care services, there may come a time when residents need to be treated at an outside hospital or medical office. When residents need off-site medical treatment in Columbus, they have the benefit of receiving the care they need at one of several highly recognized hospitals, including Columbus Specialty Hospital, Upson Regional Medical Center, and St. Francis-Emory Healthcare, to name just a few.
Social Activities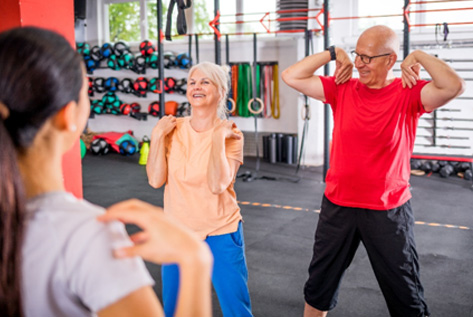 Most assisted living communities offer their residents a broad selection of social activities to choose from. Engaging in these activities is important because they are proven to help residents avoid potential problems that often come with moving into a new setting, like feelings of isolation and depression. Participating in community events and activities also opens up plenty of opportunities for making friends and having fun.
All the Assistance That's Needed in a Comfortable Home-Like Setting
Most assisted living facilities provide their residents with apartment-style living spaces that can be either furnished or unfurnished, depending on the resident's needs. Most communities also usually grant their residents the freedom to decorate their new living spaces as they wish, which is important and beneficial because it allows each resident to make their apartment feel more like home.
Quality of Life inColumbus, GA
The year-round climate in Columbus is generally favorable to seniors. In the summer, the highs can reach 92 degrees Fahrenheit while in winter, the temperatures rarely reach the freezing point. The temperature averages a pleasant 55 degrees throughout the year's cooler months.The climate in Columbus plays an active role in the quality of life here, as it allows seniors to make the most out of every day, and in Columbus, there's plenty of things to experience.
The city is home to several attractions that seniors will find interesting and entertaining. From the National Infantry Museum and the Oxbow Meadows Environmental Learning Center to the Coca-Cola Space Science Center and the National Civil War Naval Museum at Port Columbus, the opportunities for seeing something historical, inspiring, or just fantastic are plenty.
Uptown Columbus is where you'll find some of the city's best retail, dining, and entertainment options, along with free concerts, Market Days on Broadway. Other premier attractions in Columbus include:
Senior Centers in the Columbus Area
Columbus has several senior centers where local seniors can enjoy a host of special programs, events, and other activities. These centers play an integral role in helping seniors stay engaged with their communities and each other. Columbus' senior and community center locations include:
Public Transportation Services in Columbus, GA
Public transportation is often an essential resource for seniors who are no longer able to drive, and in Columbus, transportation is provided by the city's METRA service. METRA operates 15 buses serving 10 bus routes in the Columbus area.
METRA provides half–fare passes for senior citizens and disabled riders. The pass allows you to travel at half the regular fare at all times when using the bus system. To qualify for a half-fare pass, you must be 62 years of age or older, or have a physical or mental disability. A valid ID with proof of age is needed as well (Medicare cards are accepted with picture identification). You can apply for a METRA senior citizen's ID card here.
METRA also provides ADA Complementary Paratransit Services (Dial–A–Ride) to eligible persons with disabilities who are, because of their disability, unable to board, ride or disembark from an accessible vehicle in METRA's regular bus service. This service is provided with special lift–equipped buses that can provide curb–to–curb shared ride transportation. To learn more about Dial-A-Ride, click here.
How to Find Assisted Living Facilities in Columbus, GA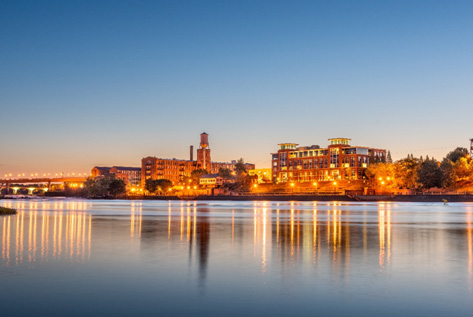 Whether you are looking for an assisted living facility for yourself or a loved one, there are a few options available to you that can help you find the right one for your needs in Columbus and the surrounding area. One option is todo it the old-fashioned way by looking in the phone book or inquiring about assisted living from your friends and relatives.
Another is to contact a placement agency. Senior placement agencies help seniors find the right assisted living facility for them by working with the senior and their family to find the best possible fit for their needs. These types of services typically charge a referral fee to the Assisted Living community since they are bringing in revenue to that facility, so they don't usually charge seniors or their families. It is important to note that since agents can only get paid by assisted living facilities that they have contracts with, you may not be shown all the assisted living facilities that are available to you.
Another option is to use an online directory to search for assisted living facilities in or near Columbus, GA from Senioridy.com. Senioridy's comprehensive assisted living search engine can provide you with the best possible results based on your needs.
Once you do this simple search, you will be presented with many top-rated facilities to compare.
By accepting you will be accessing a service provided by a third-party external to https://senioridy.com/