Affordable Housing For Seniors in Phoenix, Arizona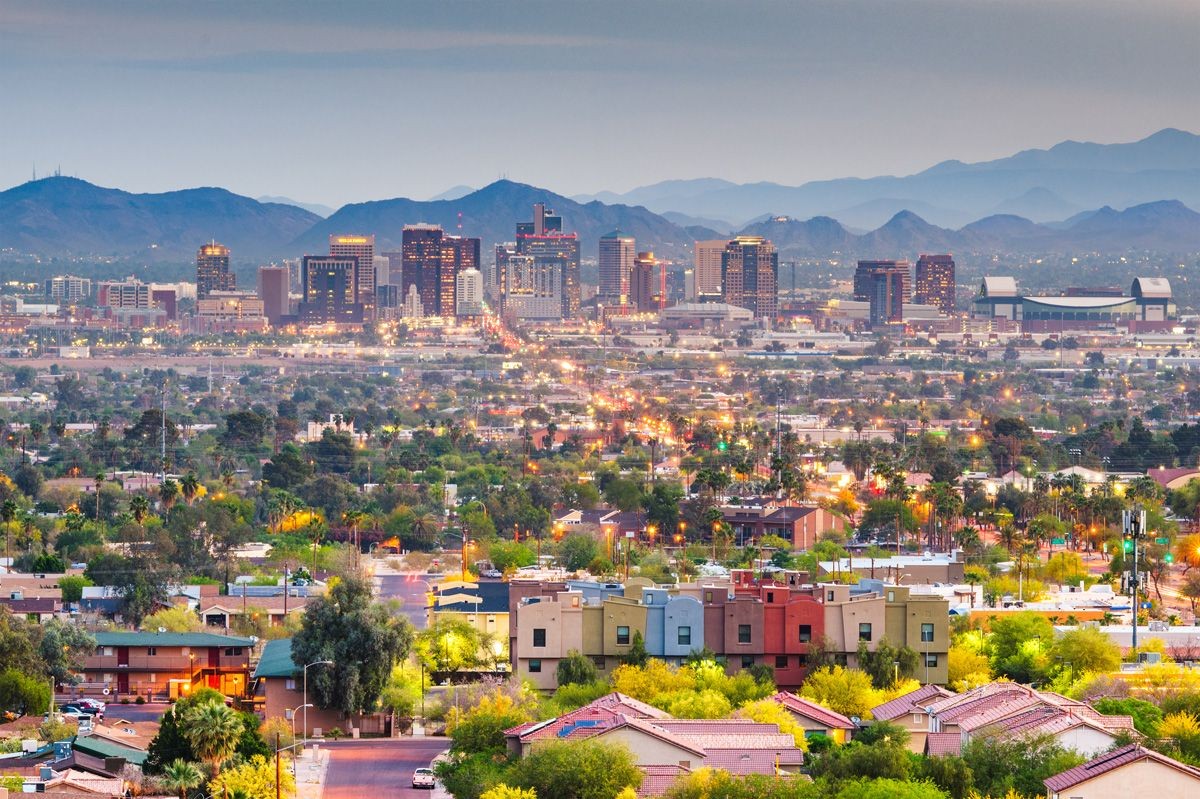 Many senior citizens choose Phoenix, Arizona, as a destination for their senior years. Fondly known as the 'Valley of the Sun,' the city is a haven for the elderly population with various senior-friendly activities to improve their quality of life. Plus, different programs are available to accommodate the needs of seniors to ensure they are physically, mentally, emotionally, and financially comfortable.
Unfortunately, poverty is on the rise amongst our senior population and Phoenix ix no exception. Because many seniors do not work they have few options for increasing their incomes. Additionally, the rising cost of housing puts seniors at an economic disadvantage. Because the costs of needs increases as a person ages, experts say that no more than 30 percent of a senior's income should be spent on rent. The good news is that there are several Phoenix, AZ, subsidized senior housing programs that help by providing affordable rental units to the elderly.
In this guide, let's discuss the lifestyle and affordable housing options for seniors in Phoenix.
In this guide you will find:
Things to do In Phoenix, Arizona for Senior Citizens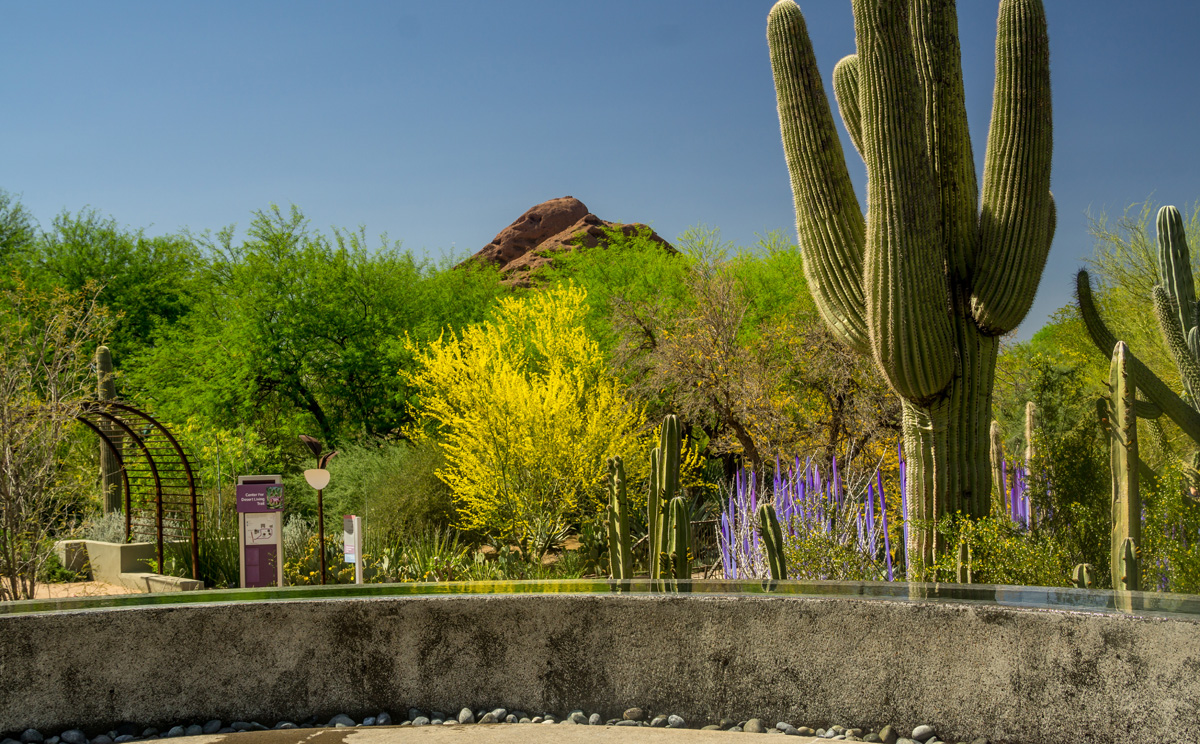 Phoenix, AZ, is renowned for providing year-round sunshine without any humidity. Therefore, even a 100 degrees temperature is bearable here. The weather allows the residents to enjoy plenty of outdoor activities, such as fishing and hiking. Many sightseeing venues are also present, including the Desert Botanical Garden, South Mountain Park & Preserve, and the Estrella Mountain Regional Park.
People who enjoy indoor activities can visit downtown Phoenix. You will find an array of coffee shops, musical concerts, and shopping galleria here. You could head to the fields and root for an NFL game by the Arizona Cardinals or cheer for a basketball win of the Phoenix Suns.
The city boasts several museums to satisfy curious minds. You can visit the Phoenix Art Museum or the Heard Museum to view the world's art collection. There is the Musical Instrument Museum for music lovers, and car enthusiasts can enjoy the Penske Racing Museum.
The best part is that all the above places are accessible with plenty of senior-friendly activities. And our elderly can also get special discounts at many of these venues.
What You Need to Know About Living Affordably in Phoenix, AZ
Before making Arizona your new home, it is a good idea to understand the cost of different expenses that may affect your lifestyle.
Healthcare
Generally, the weather and environment of Phoenix, AZ, are suitable for the elderly. For example, arthritis is a common ailment amongst the senior population. Fortunately, Phoenix doesn't have cold and wet weather, and the symptoms of arthritis remain pretty moderate for people with this condition.
Additionally, allergies and respiratory diseases like asthma are common in individuals over 65. Since much of Phoenix is a desert, the allergy-causing vegetation is minimal, unlike many other cities in the U.S.
You can also find the nationally ranked Mayo Clinic and Banner Medical Systems in Phoenix for any health concerns. But regardless of health condition, senior citizens can find reliable health care options in Phoenix.
Transportation
Phoenix may be a car-centric city, but it does offer some of the best public transportation in the state. The Phoenix Transit Bus and the Metro Rail offer different routes around the city. You can also book through Dial-A-Ride for door-to-door services. Plus, discounted fares are available for seniors and the disabled. You can visit the website of Valley Metro for more information.
Taxes
We all know that taxes can be burdensome, which becomes paramount for a senior living on a fixed income. Fortunately, Social Security income is tax-free in Arizona. There is also no inheritance and estate tax. However, private pensions are fully taxed, while an exemption of up to $2,500 is available for those receiving federal and military pensions.
Expenses
According to Payscale, the different expenses in Phoenix, AZ, compared to the national average are listed below:
The cost of living is 4% higher.
Healthcare expenses are 7% lower.
Grocery prices are 1% lower.
Transportation is 3% higher.
However, housing expenses are the most notable part of a person's budget. In Phoenix, Arizona, the cost of housing is 17% higher than the national average. But as mentioned above, different senior affordable housing programs are present to aid the low income elderly population.
How Do Phoenix, AZ, Low Cost Senior Housing Programs Work?
As the name implies, affordable senior housing programs are available to low income individuals. In Phoenix, Arizona, the low income for a single person is classified as:
$49,500 - Low Income
$30,950 - Very Low Income
$18,550 - Extremely Low Income
Most of the Arizona low income senior housing programs take the above income limits as the criteria when finalizing candidates for affordable apartments. The rent for each housing unit is also established according to the tenant's gross income. If a spouse or other family members also plan to utilize the affordable senior housing unit, their income will also be counted towards the household income.
The programs offering affordable housing for seniors in Phoenix include:
1. Public Housing by the Phoenix Housing Department
The City of Phoenix offers three apartment communities exclusively designed for senior residents. These apartments are conveniently located in the heart of the city, with easy access to parks, hospitals, pharmacies, shopping areas, and bus routes.
The applicants must be above 62 years of age or disabled to apply. They must also have reliable rental history and a clear criminal record. To qualify for low income senior apartments in Phoenix, AZ, the household income must fall within the income bracket. Accepted candidates will be required to pay 30% of their income towards rent along with utility charges.
Every apartment under the Phoenix Housing Department is ADA-compliant and safe for people with disabilities. Please visit their official website for more information about the housing units and availability.
2. Phoenix, AZ, Section 202 Senior Housing Community
The Section 202 Low Income Senior Community in Phoenix, Arizona, is exclusively available for seniors over 62. The United States Department of Housing and Urban Development (HUD) developed the housing program. The organization works nationwide to provide housing support to individuals and families with financial restrictions.
If you are searching for Section 202 affordable senior apartments near me, Senioridy's search tools can show you location-specific results of available communities. You can also browse the property listing on the Senioridy directory to locate suitable Section 202 communities in Phoenix, Maricopa County, Arizona. After finding the housing units, contact the managing committee directly through email, phone, or a physical visit. Submit all the required details and wait for the approval process.
The Section 202 communities are open to occupants with a low income or very low income. The housing units are typically 1 and 2-bedroom apartments, so the occupancy is limited to a maximum of 3 people per unit. The tenants can keep a caretaker with them if there is a need. However, prior permission is needed from the authorities.
3. The Housing Choice Voucher Program for Phoenix Residents
The Housing Choice Voucher Program (HCV) or Section 8 is another initiative by the HUD. Through this program, low-income individuals and families can receive a voucher that will pay up to 70% of their rent. The interested candidates have the flexibility to choose any private landlord in Phoenix, AZ, that will accept the vouchers.
However, the application process for the Section 8 vouchers is comprehensive and may take longer than other affordable senior housing programs. To ensure you qualify for low income housing units in Phoenix, Arizona, keep the following points in mind:
Check the income limits for the HCV here.
Check phoenix.gov to find out if waiting lists for the vouchers are open. Note that the waiting lists open periodically and may take more than a year to resume.
Make sure to supply all accurate information with your application.
Update the information if there are any changes during the waiting period.
The HCV program is open to all residents of Phoenix above the age of 19. The authorities will thoroughly check your chosen apartment to ensure the unit's suitability. When selecting a unit, it's a good idea to check if it's accessible with grab bars, ramps, and elevators.
4. Phoenix, Arizona Low Income Housing Tax Credit Program
The Low Income Housing Tax Credit (LIHTC) in Arizona caters to all residents with a low income. They are generally mixed communities with specific units set aside exclusively for the senior tenants. In most units, you can expect the age criteria to be 55. But do check with the community to verify their guidelines.
The rent for the LIHTC units is designated according to the income limit assigned to the housing unit. For example, in Phoenix, the median income of an average (4-person) family is $88,800. Suppose a family earns $44,400; they will fall in the 50% income bracket. This means they can apply for LIHTC units that do not drop below the 50% income bracket.
The rent is also determined according to the specified income bracket.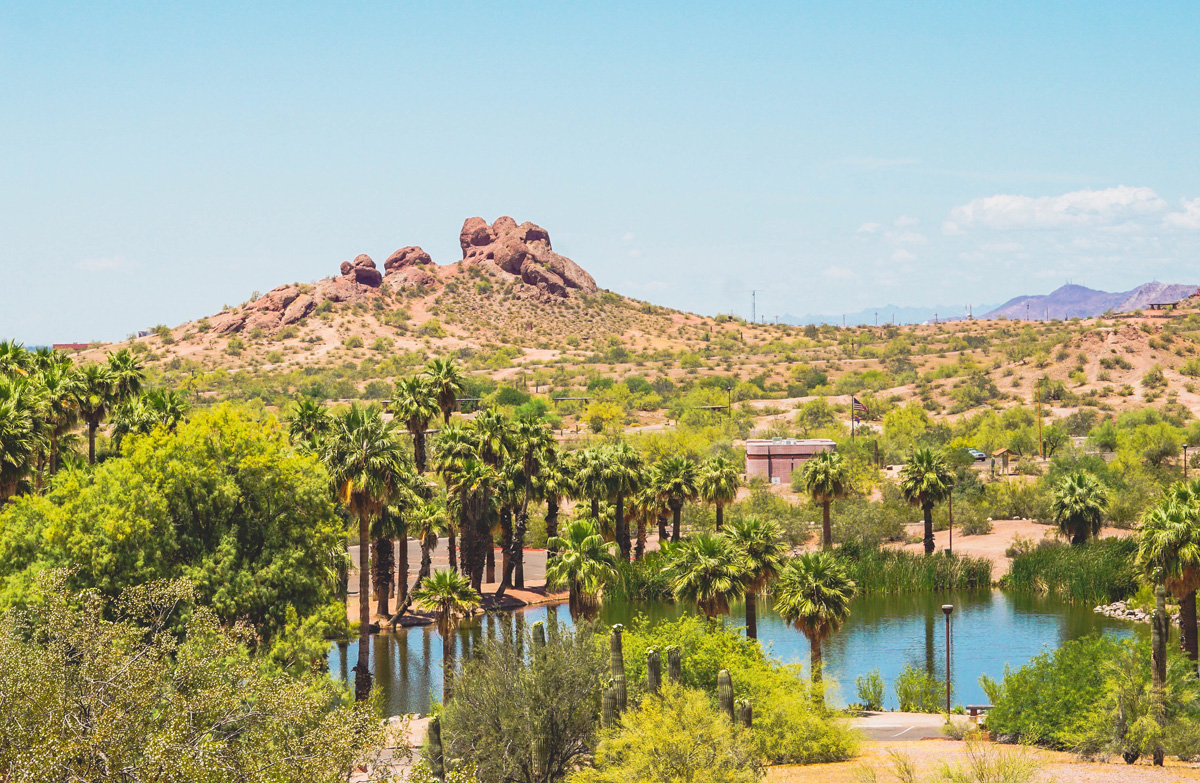 Using Senioridy to Find Affordable Housing for Seniors in Phoenix
There are many low income senior apartments in Phoenix and finding the right place for your needs can be tricky.
A fantastic place to start your search is by using the Senioridy search directory. The easy-to-use search tools allows interested candidates to easily narrow down affordable senior housing units. With Senioridy, searching for your new home in Phoenix is easy! Good luck with your search!
By accepting you will be accessing a service provided by a third-party external to https://senioridy.com/