Savannah, Georgia, Low Income Senior Housing
Living on a fixed income is a challenging reality for many senior citizens.
The unpredictable healthcare costs and rising inflation can be overwhelming. Moreover, housing expenses, including mortgage, rent, property taxes, insurance, maintenance, and repairs, are generally quite high.
In fact, studies show that Americans above the age of 65 spent an average of $16,880 annually or $1,406.68 monthly on home-related expenditures. Interestingly, the figure does not include utility costs and amenities like internet and cable.
Thankfully, low income senior housing communities are a valuable source of assistance allowing the elderly to pay subsidized rent. Although several programs offer affordable housing for seniors across the country, Savannah, Georgia, is perhaps the most appealing city for many other age-segregated benefits.
In this guide, let's learn more about Savannah, Georgia low income senior housing programs, and why the city ranks as one of the best for senior citizens.
Savannah, Georgia - A Senior-Friendly City
Savannah, Georgia, is one of America's planned cities with a rich history and culture. The beautiful city has a population of around 150,000, with 13.6% residents aged 65 and above. There is much to see and do in the city, including visiting the beaches and exploring diverse cuisines. The weather is also moderate throughout the year, giving the residents a great excuse to spend a lot of time outdoors.
Art and history buffs can pursue their knowledge at numerous venues such as the SCAD Museum of Art, Savannah History Museum, Ralph Mark Gilbert Civil Rights Museum, and the Ships of the Sea Maritime Museum.
One of the most walkable cities in the U.S., Savannah is ideal for seniors who are not comfortable with driving and prefer walking to remain active.
The state of Georgia is also very attractive from a financial point of view. Seniors can receive tax exemption from Social Security income and retirement income up to $35,000. Above all, the cost of living in the city is 13% lower than the national average. Seniors with a low income can also benefit from reduced utility bills.
How Do I Qualify For Affordable Housing in Savannah, GA?
Subsidized rental communities are available in Savannah for eligible candidates through different programs. Income and age guidelines differ for each Savannah, Georgia, subsidized senior housing program, and having their understanding will help you find the most suitable option.
But before we go through the different available programs, here are some commonly asked questions to help you determine if you qualify for low income senior apartments in Savannah.
Q1. What is considered low income and very low income in Savannah, Georgia?
The income criteria for a one-person family in Savannah are:
30% Limits: $15,900
Very Low Income: $26,500
60% Limits: $31,800
Low Income: $42,350
The income thresholds for each affordable housing program depend on the above criteria.
Q2. What documents do I need to submit?
Regardless of the housing program you choose, you will be required to submit the following documents to verify your application:
Contact Details
Photo ID or Birth Certificates for every household member
Social Security Cards
Bank Statements
Current housing details
Copies of most recent utility bills
Income stubs (if any)
Immigration / Citizenship status
Make sure you submit all legitimate documents with your application. Failure to provide complete details will reduce your chances of qualifying. Additional documents may also be required depending on the program's demands.
Q3. Can my family or caretaker live with me?
Family members or caretakers can live with a senior citizen if required. However, the income of working family members will be counted towards eligibility.
Q4. I have a felony on my record. Can I still qualify?
Authorities will check the criminal background of each applicant and may declare you unfit for tenancy if records of criminal and drug-related offenses are discovered.
Q5. How is rent established for Savannah low income senior living apartments?
In most programs, the rent is determined according to the resident's adjusted monthly income. It is generally 30% of the monthly income.
Q.6. Can I still qualify if I have a poor credit history?
Your application can be rejected if you have a bad credit history or have been evicted because of non-payment. Before applying, try to raise your credit score, and ask your past landlords if they can give you a good reference.
For more details, visit our Qualification Guide which covers complete details on how to improve the chances of acceptance in an affordable housing program.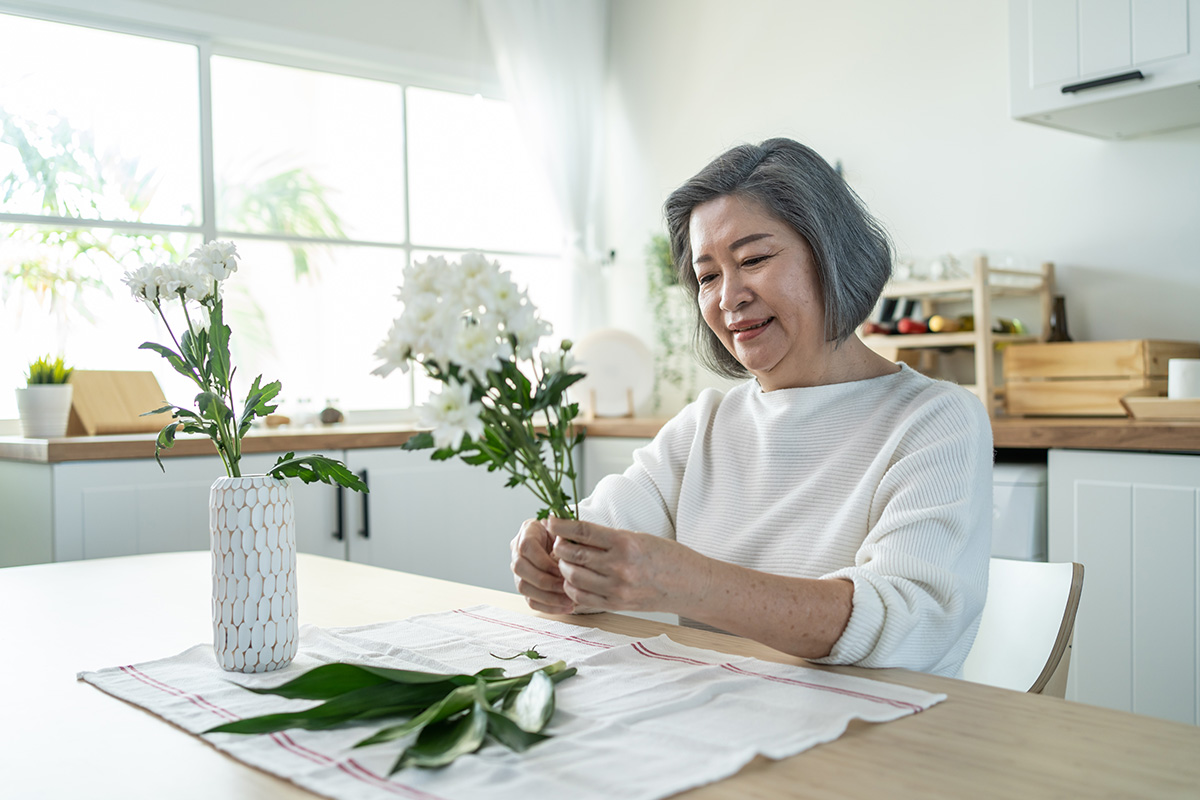 Understanding Low Income Senior Housing Programs
Here is a brief overview of the programs available:
Housing Authority of Savannah, GA
The Housing Authority of Savannah provides affordable apartments to low income families, senior citizens, and the disabled. There are around 8 apartment complexes designed to cater the residents. An exclusive community is also available for senior citizens and the disabled.
To apply, call them at (912) 235-5800 and discuss your requirements. Due to the high influx of requests, you can expect the Housing Authority to pause the application submission process periodically. We recommend you check their website for updates.
Section 202 Senior Housing
The Section 202 Low Income Senior Community Program is launched by the Department of Housing and Urban Development (HUD). The program is designed exclusively for seniors with low income and very low income.
Apart from income limits, there are a few things to keep in mind when applying:
The applicant or their spouse must be at least 62 years of age.
Single elderly residents can choose to live alone or share with another senior citizen.
Adult children can live with senior parents. But their income will also be counted towards the total income.
A caretaker (with a medical license) is allowed to live with the seniors. Their income will not be counted as part of the total income.
Guests are welcome in Section 202 housing units, but they cannot move in without permission from authorities.
Pets are usually allowed in Section 202 communities.
A tenant may lose their eligibility to live in a Savannah low cost senior housing unit if their income increases.
The apartments are equipped with all safety and accessibility features necessary for the elderly. A Service Coordinator is also present on-site to help the residents with any service or guidance they may need.
Visit the Senioridy directory for a listing of available Section 202 properties. After locating suitable units, you can directly contact the authorities and submit your application. It will then go through a verification process to determine your eligibility.
Housing Choice Voucher Program for Savannah Seniors
The Housing Choice Voucher or the Section 8 subsidy is managed by the Housing Authority of Savannah, while funding is provided by HUD. It is open to anyone on a low income aged above 19.
As the name suggests, rental assistance is offered through vouchers. The tenant will pay around 30% of the rent, while the remaining will be covered by the voucher each month. The qualifying applicants have the freedom to choose any rental unit that will accept the vouchers. However, HUD will inspect the chosen property for cleanliness, safety, and fair value of rent.
The only drawback of the Section 8 program is the very high demand. Due to the lengthy waiting list for Savannah low income apartments, senior citizens are encouraged to apply for other programs, especially if they have an urgent demand.
For more information about availability and online applications, please visit the official website of the Housing Authority of Savannah.
Low Income Housing Tax Credit Program
The Low Income Housing Tax Credit Program (LIHTC) was launched as a tax initiative program. Builders were asked to construct affordable housing communities in exchange for tax credits. These homes are available to anyone with a low income. However, special preference is given to senior and disabled applicants.
The eligibility criteria and rent are determined by the income bracket assigned to the selected unit. You can visit the HUD's LIHTC Property Data Page for available properties.
Features to Consider in a Low Income Senior Apartment
Depending upon your needs, you might want to consider the following factors when choosing an affordable senior apartment in Savannah, Georgia.
Home maintenance: Look for communities that can assist you with chores like housekeeping and meal preparation.
Community Areas: The unit you choose should ideally have a garden for daily walks and a common room for social gatherings.
Universal Design: You may want to look for housing that allows easy mobility and accessibility with ramps, well-lit hallways, and minimal stairways.
Easy Access: The location should be near healthcare providers, grocery stores, and pharmacies.
It is a good idea to visit the selected units before submitting your application.
How to Find Savannah Low Income Senior Living Near Me
Several resources such as Google and the HUD portal can assist you to find suitable and affordable homes. However, the Senioridy search engine is the fastest and most convenient way to find affordable senior apartments in Savannah, Georgia.
The search tool is specially designed to help you find affordable senior housing and it's equipped with various useful features.
You can find comprehensive details about the properties available, along with their contact information and driving directions. When you find a unit that seems promising, you can get in touch with the management to set up a tour, schedule an appointment, or ask questions.
Low Income Apartments Near Savannah, GA
By accepting you will be accessing a service provided by a third-party external to https://senioridy.com/